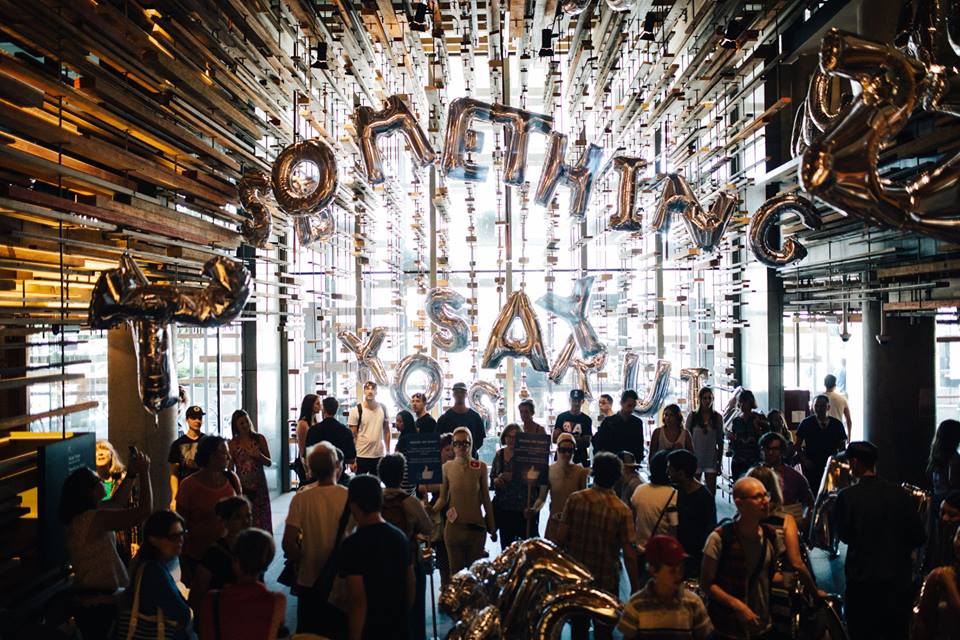 Art Not Apart
Art, Not Apart is a little festival for the arts. Canberra arts. No-one's apart. The theme this year is Patterns of Now. Exhibitions, performance art, four music stages, installations, strange interventions, street food, cafes and a dance party. Cross-disciplinary works that show the "patterns of now" are a focus, some have been commissioned, and they are carefully placed throughout the NewActon Precinct, Westside (shipping container village) and an Art Walk in-between. This isn't just about art, but uses art as a metaphor. Art, Not Apart is about fading boundaries. Giving light to the lesser heard, lesser seen, inspires each of us.
| | |
| --- | --- |
| When | Saturday 19.3 at 1PM to 7PM + After Parties |
| Where | New Acton |
| Cost | Free |
| More | Not Apart |
It's best to double check that events are happening – sometimes things don't go to plan.
"Stercus accidit." — David Hume.