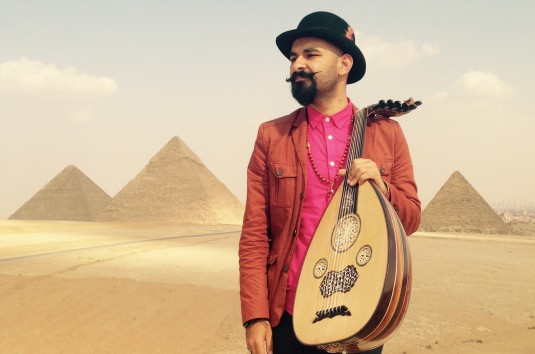 Barbara Blackman's Festival Blessing
What does it mean to be an artist working in the Middle East today?
Amidst great turbulence and massive upheavals, the Middle East continues to generate great art, a tribute to the deep roots of Persian, Arabic and Jewish culture as well as the resilience of its artists. Join us for a discussion, punctuated by music from Aria Award-winning oud player, Joseph Tawadros, about making and creating art in the original cultural melting pot of the Middle East.
ARTISTS
Joseph & James Tawadros, Hossein Valamanesh and Raihan Ismail.
It's best to double check that events are happening – sometimes things don't go to plan.
"Stercus accidit." — David Hume.