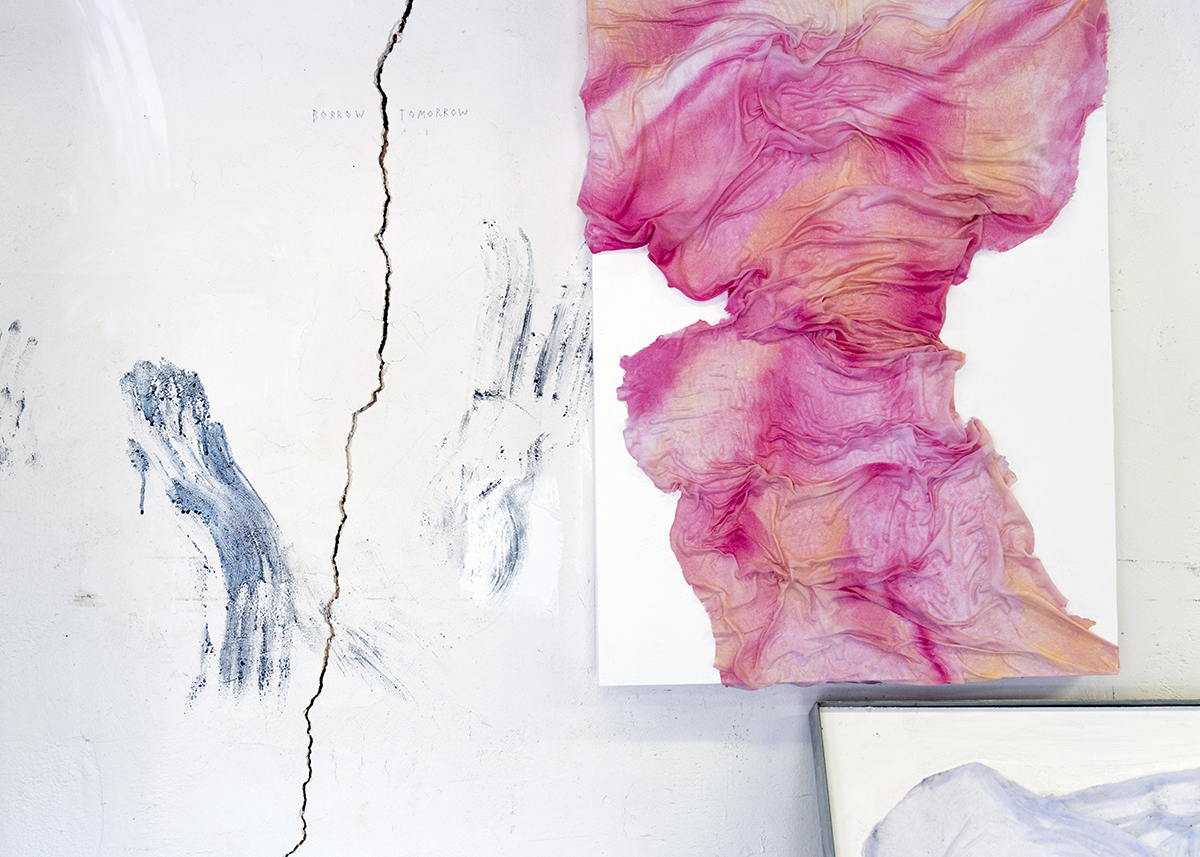 'Borrow Tomorrow' by Luke Chiswell
In his upcoming solo show 'Borrow Tomorrow', Luke Chiswell presents a new body of work that continues his exploration of objects within space, abstracting perception and scale.
Finding and collecting materials and sources of inspiration from the land in his home town, Collector NSW, Chiswell presents a process-driven series of paintings. Gathering the energy of the land, chewing it up and pushing it into his paintings, Chiswell attempts to capture the physical manifestation of inspiration at its inception through his minimal abstract paintings.
This is part of a broader effort to "paint with time". In other words, to freeze a moment or to extend it. Chiswell does this methodically by adding resin, literally petrifying transient substances in time. Foraging for many of his materials allows Chiswell to draw from an infinite palette that resonates both visually and conceptually, expanding depth and texture in his paintings. The work initiates and takes its structure from a rudimentary visual gesture—a scrawl, a mark, a scratch. Emphasizing process, Chiswell plays with swiftness and imperfection within these paintings, and exposes his own process of discovery through his mark-making; the final work being a response to and an elaboration of the original act of spontaneity.
| | |
| --- | --- |
| When | Opens Friday 7 April at 6PM.  On show until Sunday 7 May 2017. |
| Where | Nishi Gallery |
| More | FB |
It's best to double check that events are happening – sometimes things don't go to plan.
"Stercus accidit." — David Hume.