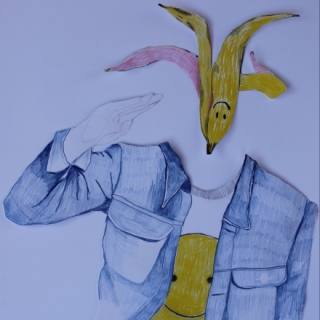 Deadpan: Heidi Lefebvre
Deadpan is an exhibition of drawings responding to humanities absurd notions of self- importance.
The seriousness of our destructive influence on the world and our adherence to separating ourselves from the inevitable passing of time is similar to a magician or clowns fragile persona.
We blur the lines between fiction and reality; The Time-lords. We covert the objects our ancestors made- The ancients. But all the while there is a suspicion that it is all smoke and mirrors- The Sickness.
Send in the clowns
Send in the clowns
Their already hereeee (note waver in singers voice).
An Artist Workshop will be held on Friday 29 April from 10am -12noon in the Printmedia & Drawing workshop, Drawing Room.
| | |
| --- | --- |
| When | Tuesday 19 April to Saturday 30 April |
| Where | School of Art Foyer Gallery |
| More | ANU School of Art |
It's best to double check that events are happening – sometimes things don't go to plan.
"Stercus accidit." — David Hume.