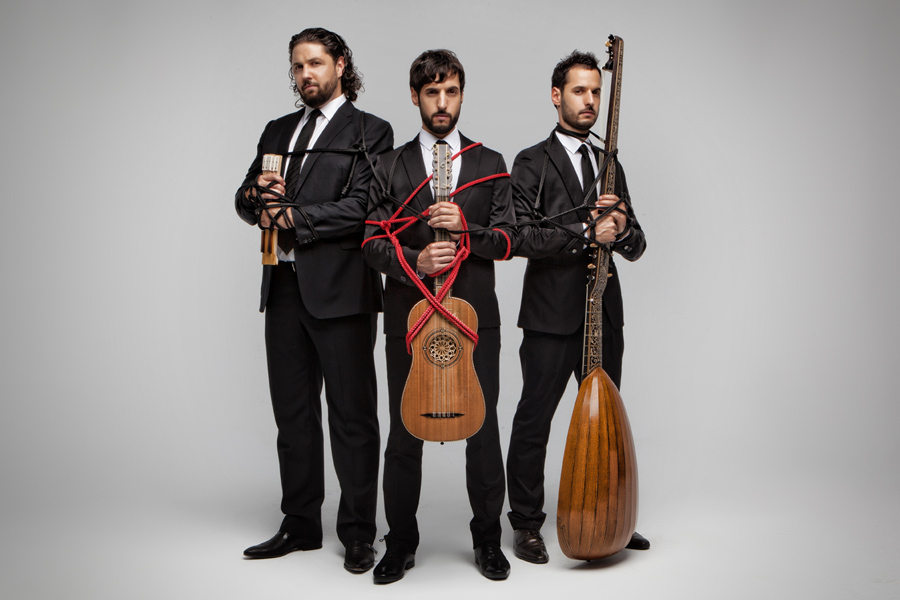 Fandango
Thirty fingers in perfect synchronicity.
Direct from Spain come the three brothers Zapico: Aarón, Pablo and Daniel, aka Forma Antiqva. Their toe-tapping selection of Spanish Baroque dance music traces the rise and rise of Fandango on the Iberian peninsula. Joining them on this occasion will be long-standing Festival ensemble, The Song Company, for a version of Flecha's irresistible 'ensalada', El Fuego (Fire).
ARTISTS
Forma Antiqva – Aarón Zapico (harpischord), Daniel Zapico (theorbo), Pablo Zapico (baroque guitar) joined by The Song Company
It's best to double check that events are happening – sometimes things don't go to plan.
"Stercus accidit." — David Hume.