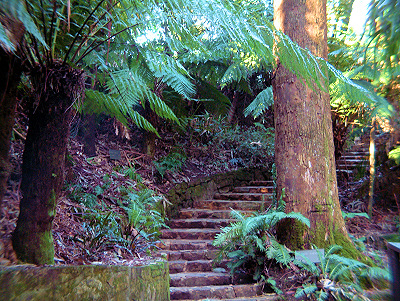 Gardens of Delight
Part of the Canberra International Music Festival, this event takes the form of a musical excursion through the beautiful National Botanic Gardens, where anything is possible between the rain forest and desert. Rarely can our natural environment, birdsong and man-made music engage in such conversation.
ARTISTS
Continuum Sax, Speak Percussion, ANU Experimental Studio, Vocal Young Artists and Kim Falconer – flute.
PROGRAM INCLUDES
Jack Body (1944-2015): Jibrail
Jean Françaix (1912-1997): Petit Quatuor
Martin Kay: Olfieg
Gerard Brophy (1953): Apollogy
Gérard Grisey (1867-1916): Stele (1995) duo for 2 x bass drums
Horațiu Rădulescu (1942-2008): The origin
Jindřich Feld (1925-2007) : Quatre pièces pour flûte
It's best to double check that events are happening – sometimes things don't go to plan.
"Stercus accidit." — David Hume.