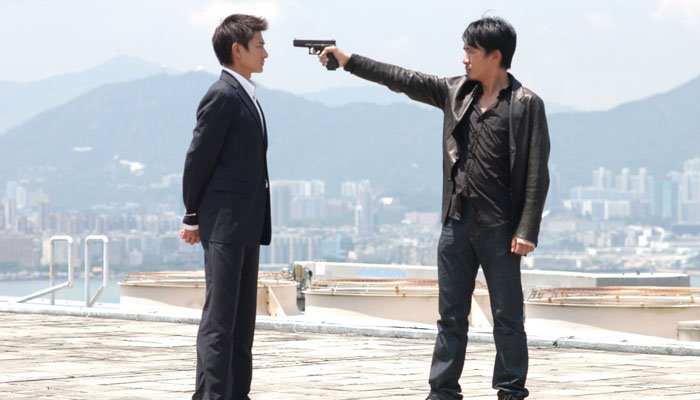 Infernal Affairs and Scorsese Shorts
It's Scorsese Season by David Stratton at NFSA. Good and creepy times. 'Infernal Affairs' and Scorsese Shorts (2002, M).

Dir: Wei-Keung (Andrew) Lau & Alan Mak, Hong Kong, 101mins
Scorsese loved Wai-Keung Lau's 2002 hard-boiled Hong Kong thriller Infernal Affairs so much he re-made it, as The Departed (2006). This exquisitely imagined neo-noir stars Andy Lau and Tony Leung placed on opposite sides of the law, peering through dividing lines that are deliciously blurred. Thrills here are mined not from balletic gun play, but from the intertwined themes of loyalty and betrayal pushed to Michael Mann-esque limits in character and drama.
Screening with the rarely seen first and second films Scorsese made as a student at the New York University film school. What's a Nice Girl Like You Doing in a Place Like This? (1963, 9 mins) combines New York humour with clear influences from his beloved French New Wave. It's Not Just You, Murray! (1964, 15 mins) is a clever film sketch for Mean Streets (1973), set in the director's home territory of Little Italy.
| | |
| --- | --- |
| When | Sunday 3 July at 2PM |
| Where | National Film and Sound Archive |
| Cost | $14 / $12 |
| More | NFSA |
It's best to double check that events are happening – sometimes things don't go to plan.
"Stercus accidit." — David Hume.