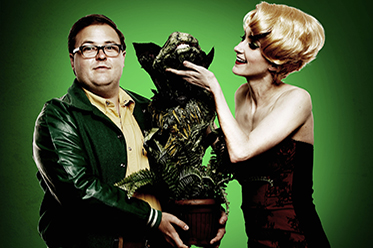 Little Shop of Horrors
It's alive! Frank Oz's 1986 cult rock musical horror comedy 'The Little Shop of Horrors' has been revived. This time it is being directed by Dean Bryant. It's the story of a love sick hero and a blood thirsty plant.
Meek and mild flower shop assistant Seymour Krelborn has stumbled across a peculiar new plant species, which he names after his stunning but vulnerable colleague Audrey. The sinister plant seems like his ticket to fame and fortune, but the plant grows and grows…and GROWS! Seymour discovers that feeding his ambition starts to require juicier & juicier ingredients. Before he knows it, Seymour and Audrey must battle the perilous and persuasive plant not just for their lives, but for the very future of planet earth.
| | |
| --- | --- |
| When | Wednesday 25 May to Sunday 29 May |
| Where | Canberra Theatre |
| More | Horror |
It's best to double check that events are happening – sometimes things don't go to plan.
"Stercus accidit." — David Hume.