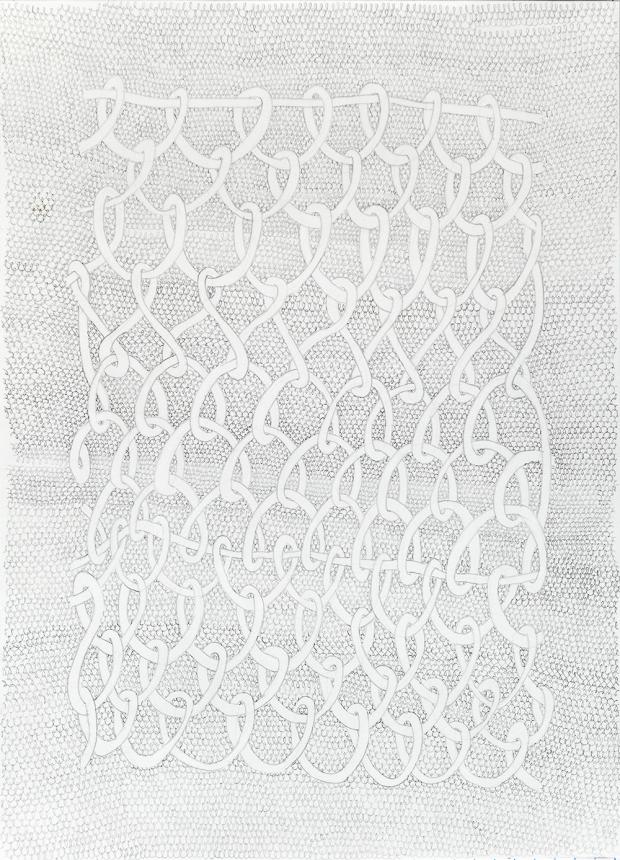 Over & Over
A series of pencil drawings by Clare Thackway that mimic the craft of knitting where a single thread weaves and knots to create a fabric. This work is a contemplation of connectedness and the complexities of interlaced human relationships.
As the eye follows the tangled thread, looping repeatedly, the pattern gives the illusion of a continuous line. Derived from an initial spontaneous scribble each drawing follows the same interlocking system. Dictated by the edges of the frame the rules of the pattern change slightly as one drawing informs the next. With an absence of tone or rendering, these repetitive linear marks create a rhythm, sprawling and expanding across the flat picture space.
| | |
| --- | --- |
| When | until Saturday 9.4 |
| Where | CCAS City |
| Cost | Free |
| More | Over |
It's best to double check that events are happening – sometimes things don't go to plan.
"Stercus accidit." — David Hume.