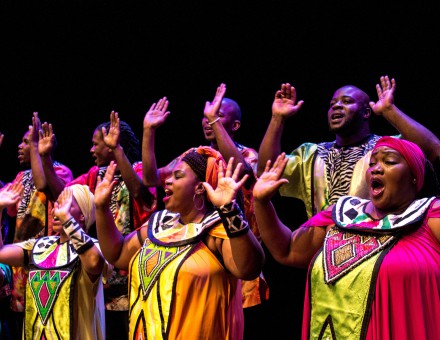 Soweto Gospel Choir
South Africa's most heavenly voices, the multi Grammy Award winning, Soweto Gospel Choir are returning to Australia with a must see performance in Canberra Theatre.
Since their formation in 2003, Soweto Gospel Choir have travelled the world bringing the joy of their music and the hope for a better world into the hearts of audiences everywhere.
Their performances and recordings have been lauded by critics, by their public, and by their fellow artists. They have collaborated, recorded and performed with artists including Bono and U2, Aretha Franklin, Stevie Wonder, Robert Plant, Celine Dion, Red Hot Chilli Peppers, Peter Gabriel, Josh Grobin as well as classical music stars including Andre Rieu.
It's best to double check that events are happening – sometimes things don't go to plan.
"Stercus accidit." — David Hume.