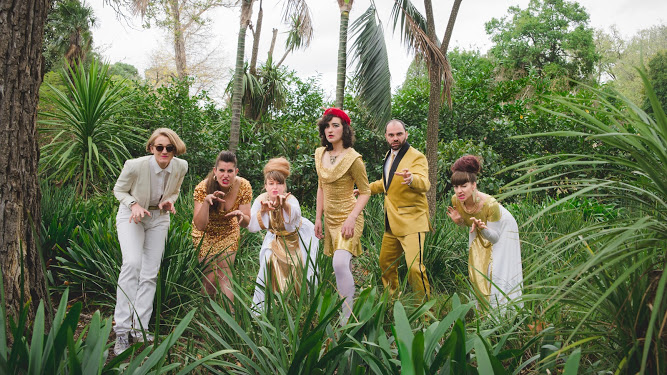 Sugar Fed Leopards
Like a glitter comet from the wild side of the disco globe, Sugar Fed Leopards are a blazing sextet who ignite dance-floors with their cosmic cocktail of disco, soul, doo-wop and hip swinging rock 'n' roll.
With smoking hot costumes, sweet harmonies, tight dance routines and a cranking rhythm section, Sugar Fed Leopards have been breaking a disco-sweat for the last two years.
It's best to double check that events are happening – sometimes things don't go to plan.
"Stercus accidit." — David Hume.