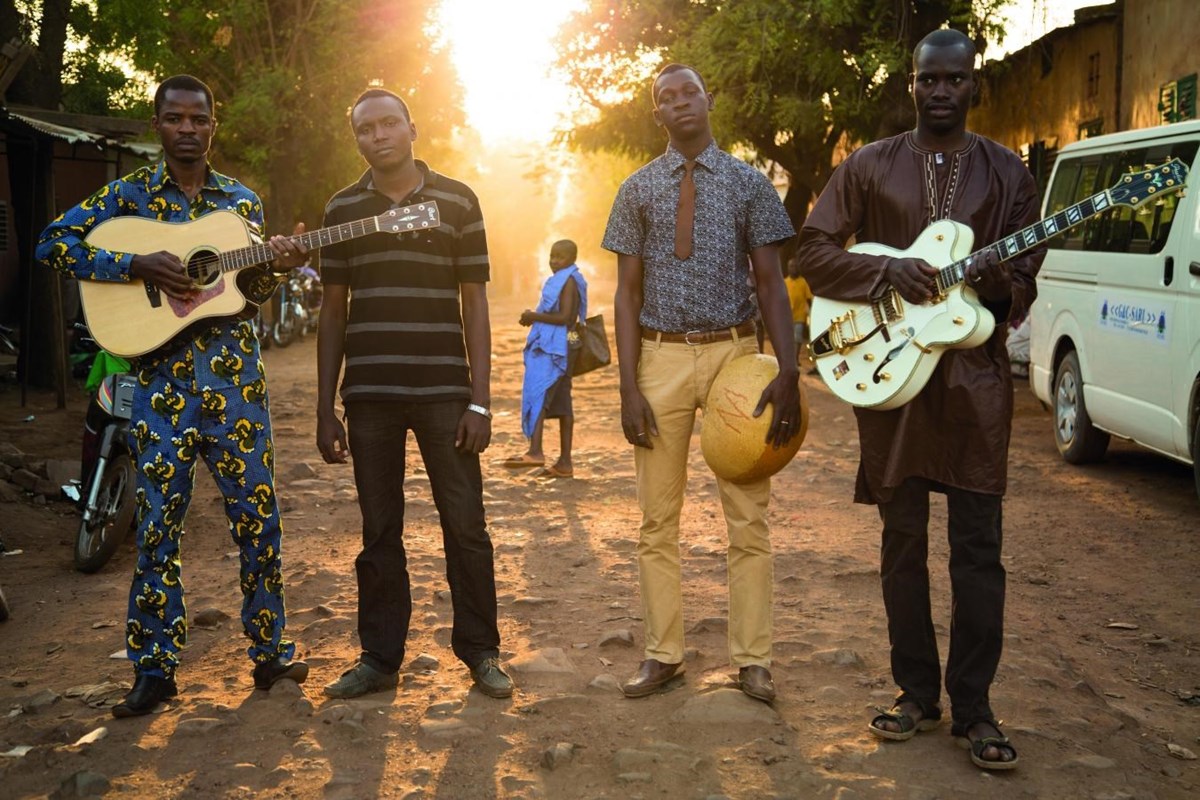 They will have to kill us first
Part of the Human Rights Arts and Film Festival…
After taking control of Northern Mali in 2012, Islamist extremists implemented a law banning all forms of music, effectively cutting off the lifeblood of Malian culture. Radio stations were demolished, instruments were destroyed and musicians faced torture, exile or death. They Will Have to Kill Us First sheds light on those who refuse to be silenced as it follows musicians Disco, Moussa, Khaira and Songhoy Blues (who recently toured Australia), fighting to keep their vibrant culture alive. Their unique sound has also captured the attention of some of the music industries finest, including Damon Albarn (Blur), Nick Zinner (Yeah Yeah Yeahs) and Brian Eno who also feature in the film and help spread their music and message far and wide.
Backed by an incredible soundtrack, They Will Have to Kill Us First revives the age-old adage concerning music as a weapon, used here as a joyous crusade to overcome suffering.
| | |
| --- | --- |
| When | Friday 3 June at 7PM |
| Where | Palace Electric |
| Cost | $18.50 / $15 |
| More | HRAFF |
It's best to double check that events are happening – sometimes things don't go to plan.
"Stercus accidit." — David Hume.