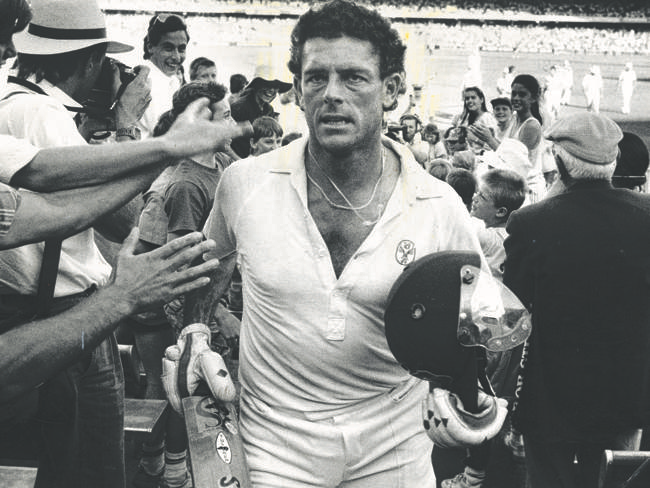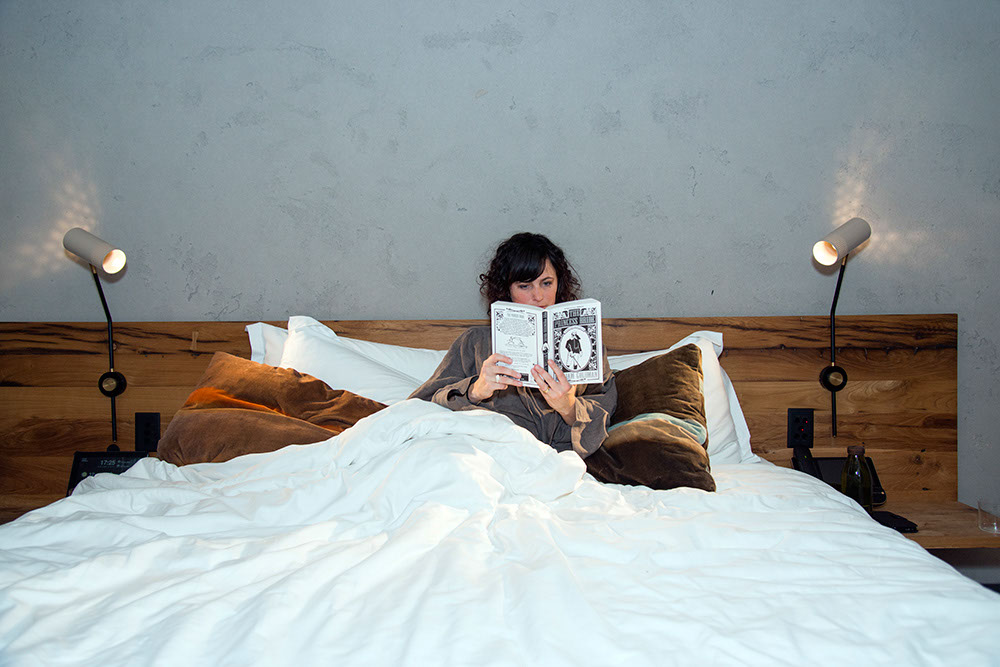 The Ritual of Limbering Up
Aussie cricket wild-man and television raconteur Mike Whitney is coming to play with us. Twelve tests, 38 one day matches in the 80s golden age of cricket. Border, Boon, Waugh, Whitney. Some of you might remember this true blue Aussie legend from his role as referee on the 1995 TV series, Gladiator or as host of Who Dares Wins. Or, perhaps you've seen him recently impersonating David Attenborough Sydney Weekender. Anyway… What a guy. Does this man age? No, he doesn't. Why? He takes care of himself. Clearly. Get bendy with him and us on Tuesday 2 June when he leads The Ritual of Limbering Up in the Monster salon. All welcome. No special dress required – tight pants encouraged.
All welcome. Meet at the HH reception desk at 5.30pm for this one off pre-dinner stretch fest.
The Ritual of Reading in Bed
On Saturday 3 May, Emily Sexton, Head of Programming at the Wheeler Centre performed a reading from the bed of room 203. Ten hotel guests piled on in for the first in an ongoing series of bedtime stories.
The Ritual of Long Walks
On Saturday 9 May, Barrie Barton, Director of Right Angle Studio led a long walk and rambling talk through the gardens, trails and architecture of the Australian National University. Taking a journey through his old stomping ground, Barrie talked mortality and the movement of time (big ones!) dreams and truths, how to survive in Canberra and why birthdays are good for you.