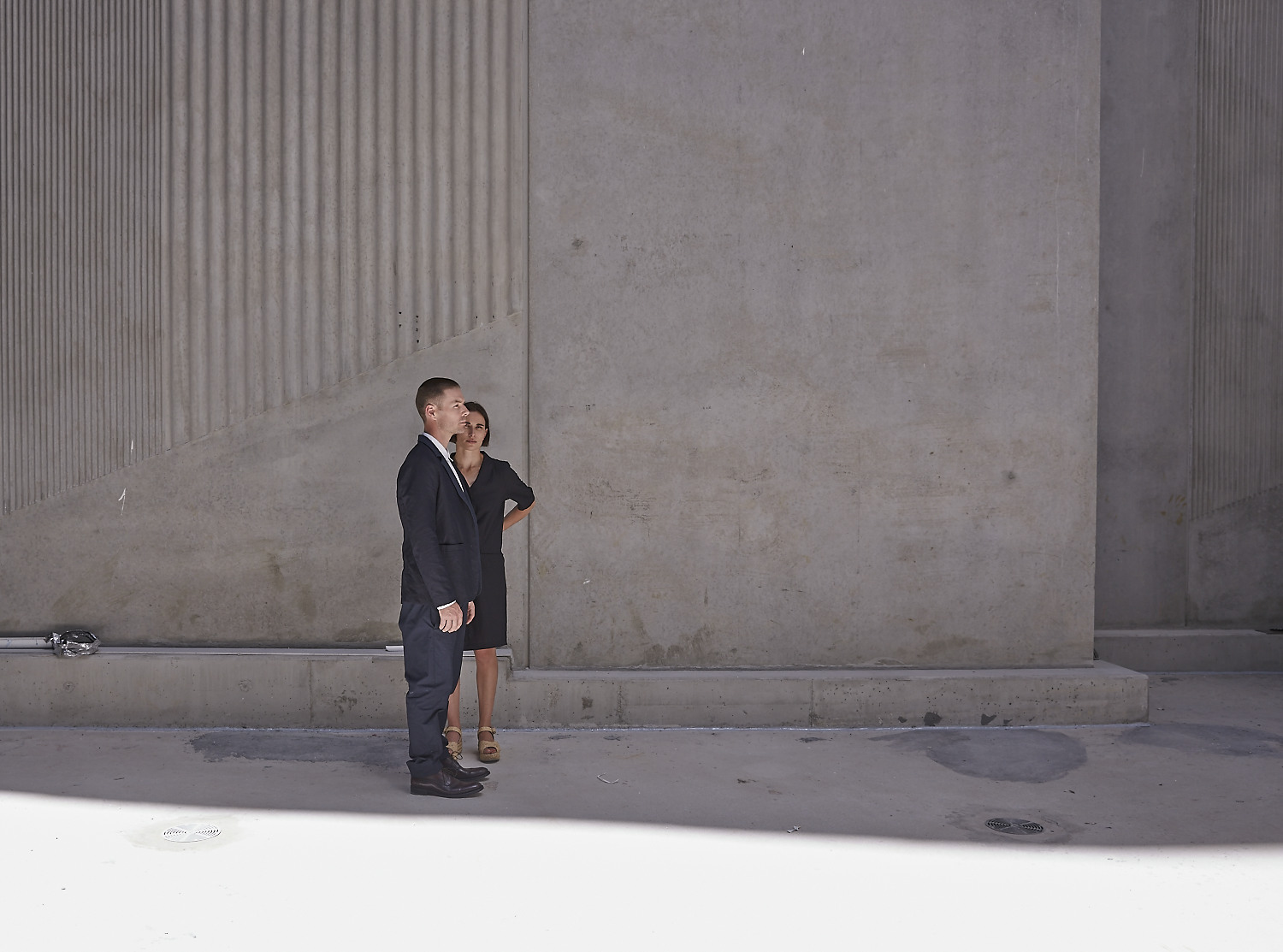 Dressed for the human-human experience
Amy and Adam are the brains and the hearts behind Melbourne label Kloke. Above all, it's their appreciation for materials, their enthusiasm for what they do, their keenness to collaborate and their darn nice personalities that made us want to work with this mob on the Hotel Hotel and Monster kitchen and bar staff uniforms.
Amy and Adam did not deliver. On the uniforms. What they designed instead was a full wardrobe, and it's a million times better than any uniform I've ever seen.
The couple began with the Hotel Hotel brief (nice and loose as ever 'cause that's how we roll) to make functional, beautiful pieces, locally made, out of natural fibres.
They began with the concept of a uniform, the things they liked about it and the things they didn't.
The things they liked
A uniform can help you put your game face on
That's kind of it…
The things they didn't like
They are often made out of unnatural fibres
They can be a bag of boring
They can reinforce a hierarchy of service and guest, and amongst staff themselves
They don't often allow for individuality
Then Amy and Adam spoke to the lovely Hotel Hotel staff about the practicalities of what they do in their everyday and where they do it.
From this distillation of what a uniform is and needs to do they came up with two overall objectives:
Numero uno – to make clothes that could be worn to allow for the character of the wearer but still be identifiable by guests as actual staff and not just mad dressers wandering around the lobby.
Numero duo – to design a uniform that does away with the conventional hierarchy of the service/guest experience and make it more into a human/human experience.
From there they worked off the now obvious theme: multi-form. Multi-form in that the clothes can be worn by both the ladies and the gents of different shapes, and can be worn differently according to the individual and how they're feeling at the time.
They achieved this by designing unstructured and loose fitting garments made from Japanese cottons, linens, cotton-linen blends and cotton-ramie blends.