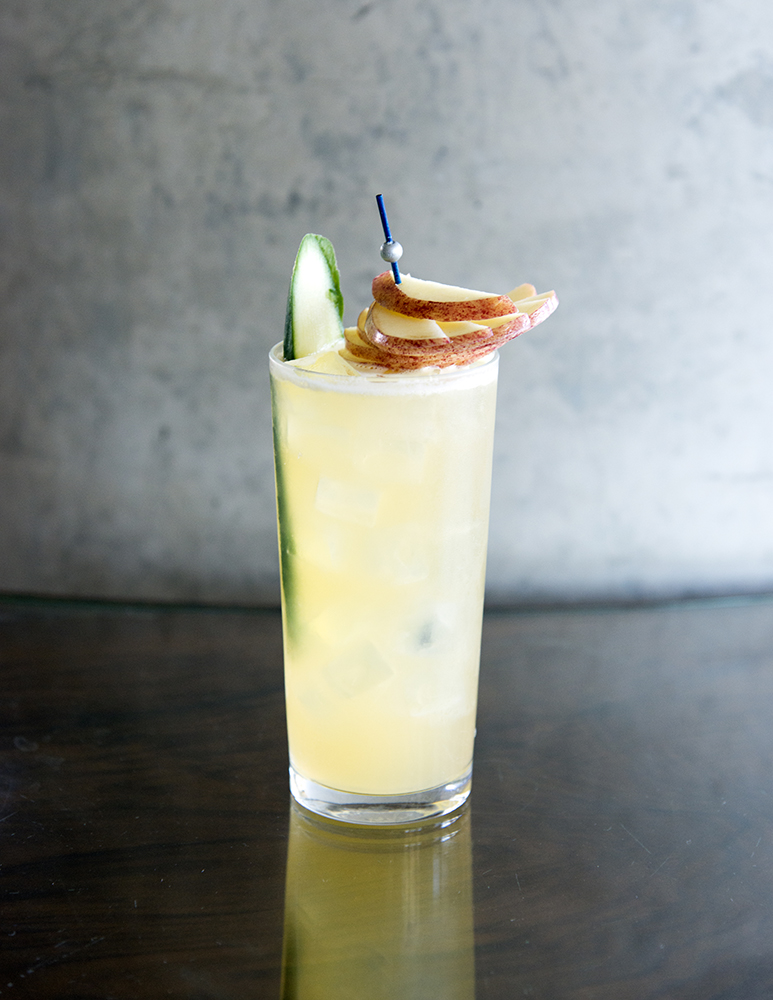 The Dickson
Serves 1
Ingredients
30ml Sazerac rye whiskey
30ml spice infused sake
15ml lychee liqueur
20ml lime juice
15ml elderflower syrup
45ml fresh apple juice

Method
Add all your ingredients to a Boston shaker with some ice and give it a good shake.
Strain into an ice filled high ball glass.
You can garnish with sliced apple and cucumber if you're feeling fancy.
This guy is currently being served at the Monster if you want to compare notes.