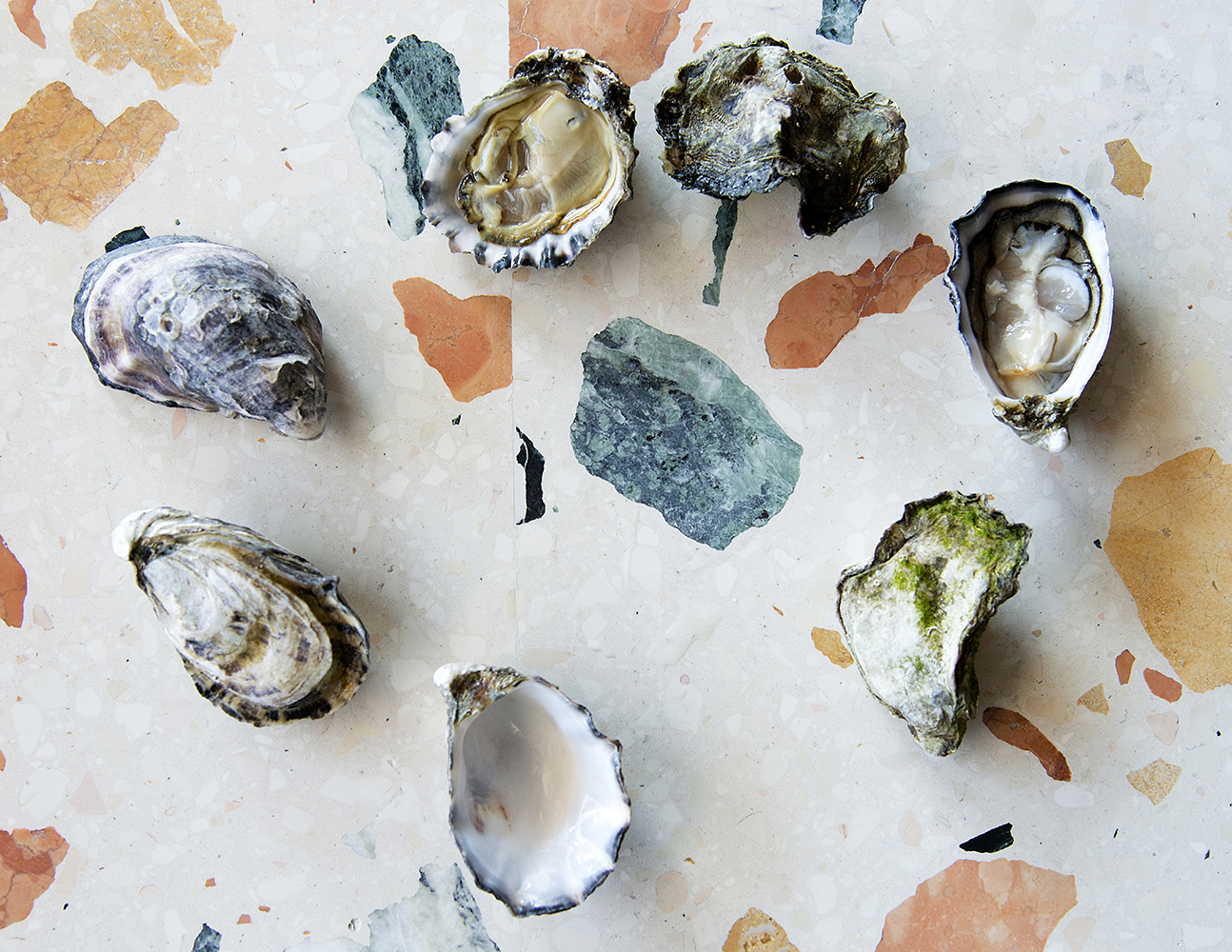 Cucumber and lime granita
Makes one litre
Ingredients
500ml lime juice
500ml cucumber juice
1 bunch mint
200g caster sugar
200ml water

Method
Granita
Pick mint and blanch it in boiling water for 30 seconds. Then refresh it by dunking it in iced water.
Squeeze out the excess water and chop the mint finely.
Place sugar and water in a pot and bring to the boil until the sugar dissolves.
Mix all of your ingredients together and put them in a medium sized tray and place in the freezer.
Freeze for 20 minutes or until ice crystals start to form. Using a fork to scrape the crystals to the side. Continue scraping every 20 minutes until it all becomes ice crystals.
To serve
Place a teaspoon of your granita onto your oyster of choice (for these we use Moonlight Flat Oysters).