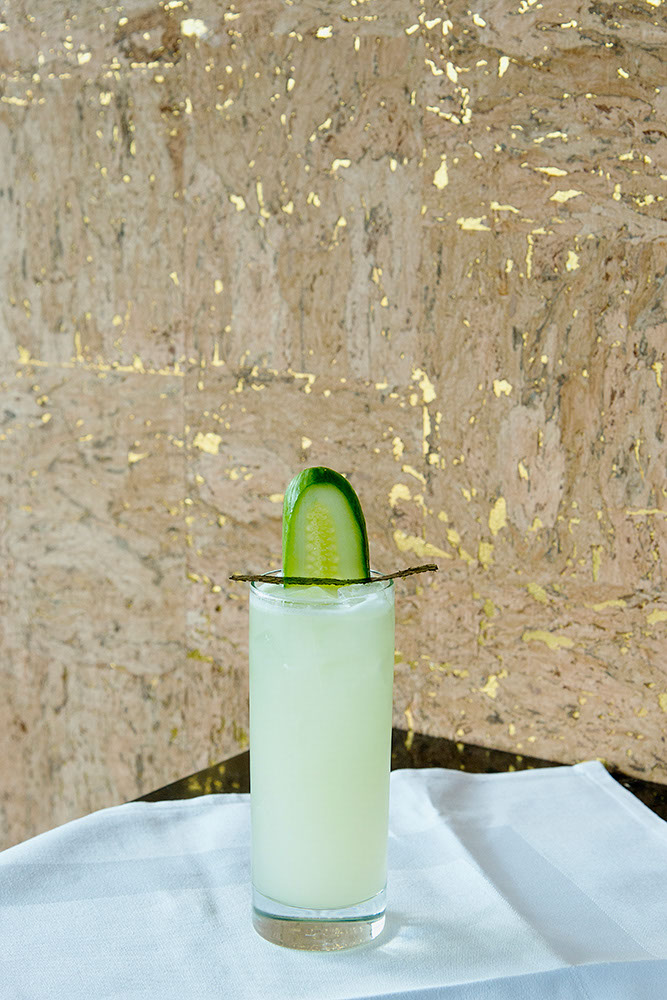 The O'Connor
Serves 1
Ingredients
30ml Zubrowka
30ml nori seaweed infused shōchū
20ml fresh lemon juice
15ml simple syrup
1/3 tsp wasabi
3 cucumber slices
Ginger beer (Hepburn Springs organic ginger beer is best)
Method
To make the nori seaweed Schochu
Pour one 720ml bottle of shōchū into a clean one litre jar. Kaido Imo (sweet potato) shōchū works best.
Keep the empty bottle to one side.
Add one sheet of nori seaweed to your jar of shōchū.
Cover the jar and let it infuse for about three hours.
Once the infusion is finished, take out the seaweed and pour the shōchū back into it's original bottle.
Make sure you label it so you know what's going on a week from now…
To make The O'Connor
In a boston shaker, add all ingredients except for ginger beer.
Add ice, and shake well for about 10 to 15 seconds.
Fill a hi-ball glass with ice and double strain.
Top up with ginger beer.
Garnish with a cucumber slice and nori seaweed.