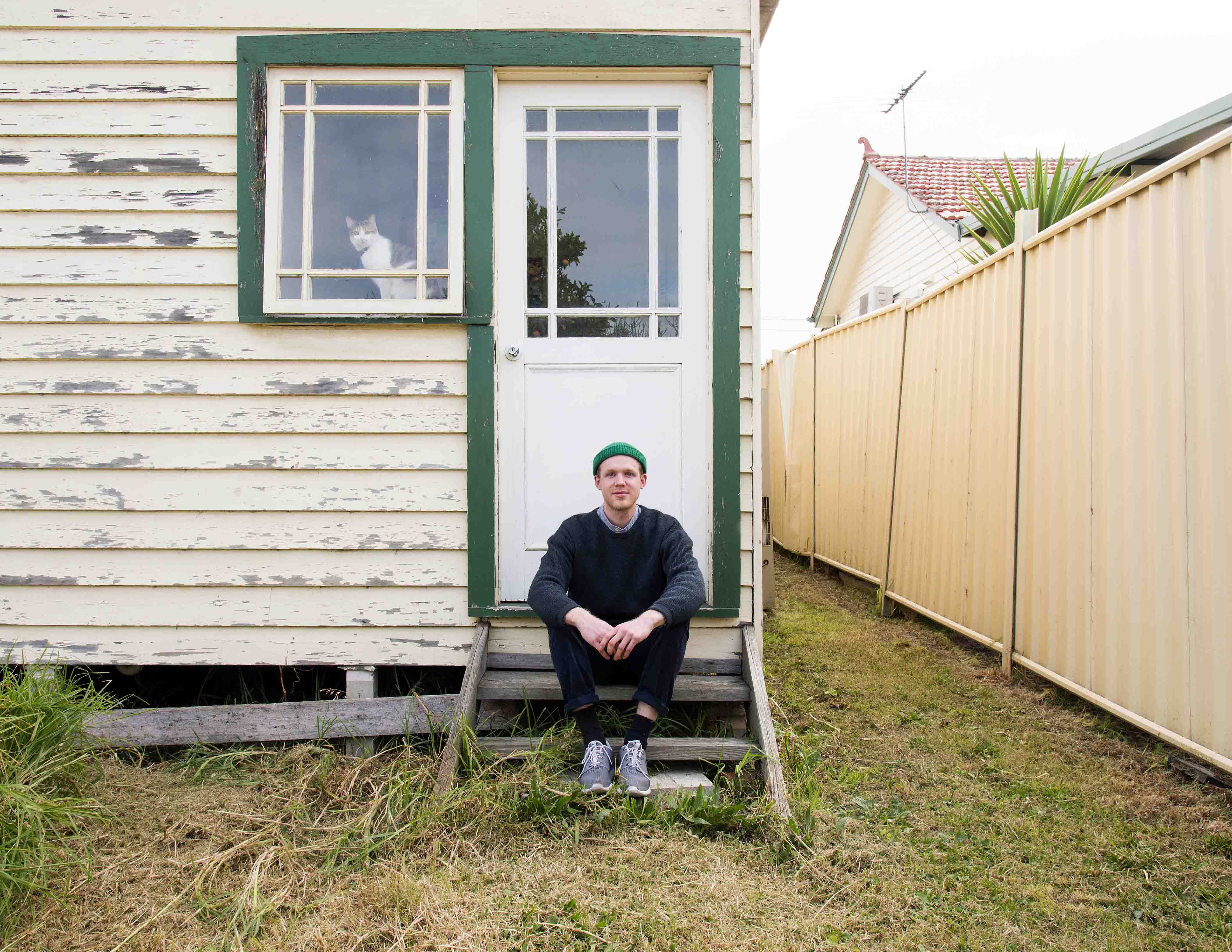 Dale, doing good
Dale Hardiman is everywhere (in a very good way). He's not just an industrial designer but also a curator and educator. He's always making making making and constantly thinking thinking thinking.
Dale explores many ideas via many modes. He commissions and curates new work through Object Future – a design commissioning platform and exhibition supported by Linden New Art (the third iteration opens this week). He makes one-off objects that explore particular conceptual ideas through his solo practice. He explores mass-production through a commercial studio called Dowel Jones. Oh and he runs a collective with two others called Lab De Stu. Oh and oh, he teaches a studio at RMIT where the focus for students is on ways to manufacture locally.
Yep. He is everywhere. Doing good.
He's rather obsessed with making things from temporary, ordinary and local materials and his experiments with Plastimake (a biodegrable, remouldable plastic made in the ACT) are a glorious manifestation of this obsession.
It takes around 5 years for a tree branch to biodegrade and the same goes for Plastimake. So its a match made in heaven as they biodegrade at the same rate. Using ad hoc methods that anyone can adopt, Dale has combined the natural with the synthetic to create a collection of practical and experimental furniture items – tables, chairs, benches and ladders. We like to think of them as camp furniture. Items you can make from scratch by hand while setting up your campsite with friends. Eventually the furniture breaks down, leaving no trace.
This weekend, Dec 5, Dale is hanging out at Hotel Hotel teaching people how to make their own camp furniture from foraged branches and Plastimake as a part of Fix and Make. You don't need to be a designer to sign up. The only equipment and tools needed are a kettle, some hot water and your hands.
Dale's also right into process over outcome. He's more interested in the way things were made, why they were made and the idea behind that thing – rather than the monetary value of something. Saturday's workshop won't just be about the potential to make excellent furniture from tree branches and plastic but the potential to do more with less – with the simple materials that surround us.
There are still a few places left for Saturday's workshop. Book your tix here.