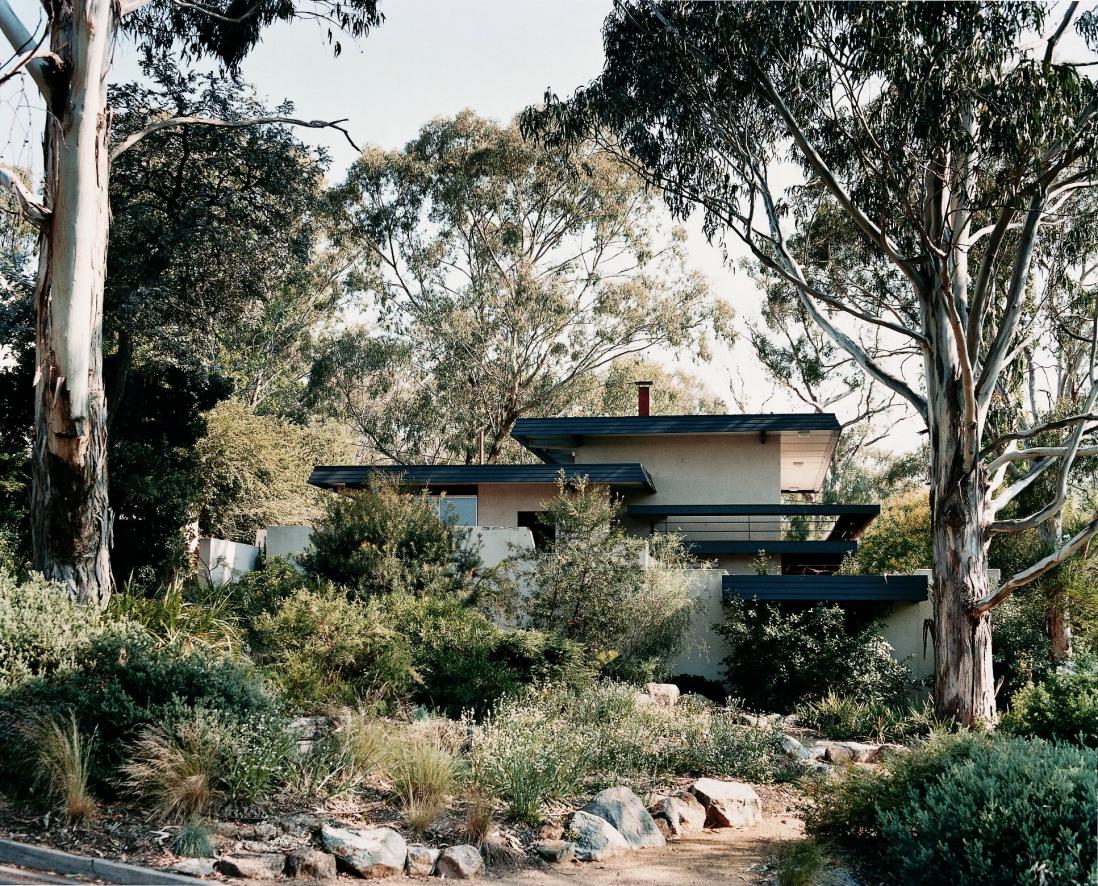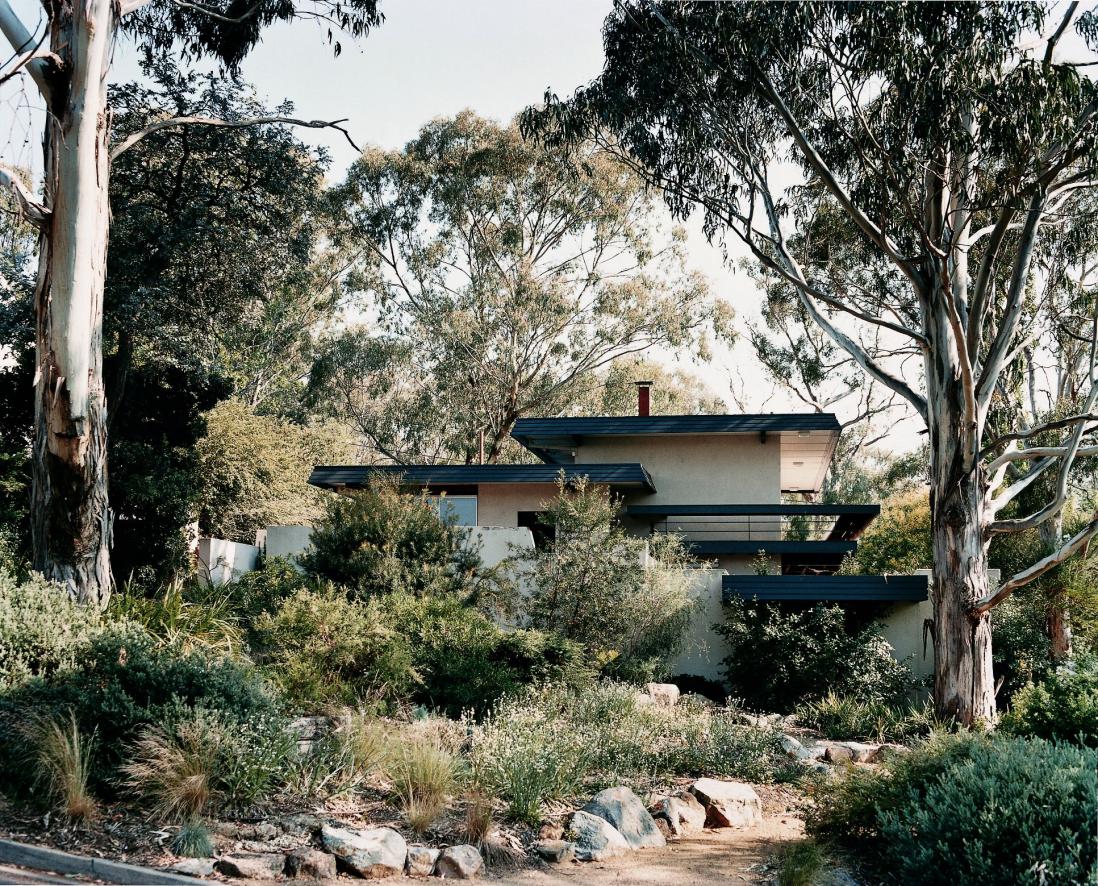 Iconic Australian Houses
'Iconic Australian Houses' is an exhibition curated by Karen McCartney and presented in partnership with Architecture Foundation Australia. It comes to Canberra via the Sydney Living Museums. The exhibition looks at 30 of the most important Australian homes designed over the past 60 years. Exhibiting until Monday 13 March at the National Archives of Australia, Canberra.
Karen will be giving a tour of the exhibition on Thursday 8th December.
Words by Karen McCartney. Images by Michael Wee.
A full decade has passed since I began research for my first book – '50/60/70 Iconic Australian Houses'. My research began in my own family home, the Marshall House in New South Wales designed by Bruce Rickard in 1967; and eventually took me all across Australia on a hunt for places worthy of the status the title imposed. Unsurprisingly (to those in the know) I found many of my icons in Canberra.
Everything was to be photographed for the book, we didn't want to use historical photographs, and the interiors needed to support the architectural intent of the building. I was also keen to reflect the very best in Australian residential architecture and include those that mattered, the ones that broke new ground in terms of how they thought about life, family and community.
I knew that I had to visit every house, to know that it was right and to meet the architect and the owners where possible.
I had done my research on Canberra and could see what potential it offered. Mostly I gleaned my information through the website Canberra House – mid-century architecture and art, (an absolute gem of a website). From my screen I explored the geometry of the Jelinek House, I found that Robin Boyd, Roy Grounds and Harry Seidler had worked in Canberra extensively (although one of my rules was one house per architect), and I admired the pared back strength of Dirk Bolt's vision.
With a project like this you often (Blanche DuBois style) depend on the kindness of strangers… Particularly on those with a passion for the same thing as you. In this instance it was Tim Reeve, co-author (alongside Alan Roberts) of the very informative title '100 Canberra Houses'.
Among the many things Tim did for me, he arranged for me to meet with Italian born, Canberra based architect Enrico Taglietti. Taglietti took us on a road tour of his most celebrated buildings in, Tim reminds me now, a tiny Daewoo Matiz. We belted about the city as Taglietti gesticulated out the window at the Australian War Memorial Depository and the Giralang Primary School.
We ended up in one of Taglietti's houses – the Dingle House, in Hughes – where we met the owners and Taglietti explained the ideas behind the house and the clever and thoughtful detailing and aesthetics that defined it.
One of the great things about doing a project like this is hearing the stories of others and Taglietti's is one that I particularly love. He spoke of his life in Italy where he studied architecture under key figures including Bruno Zevi and Pier Luigi Nervi. Of how he attended a summer school with Le Corbusier and, while working at the Milan Triennale, he met Alvar Aalto, Oscar Neimeyer, and Buckminster Fuller. What is remarkable is that coming from Italy, in 1955, he appreciated Canberra for its lack of history and its sense of a clean slate for architectural endeavour.
"There is a concept I'd always been attached to: the principle that to be a modern architect, one has to severe oneself totally from the past and ask questions as though nothing existed before, Canberra was the ideal place', Taglietti said.
This exhibition is full of such stories, because nothing extraordinary comes easily, and it points to different times when materials were scarce and homes were modest. I feel proud to have gathered these stories from all across Australia, as different styles developed for different geographies, climates and eras. To that end the exhibition is themed, rather than taking a chronological approach as the books do, and draws threads across materials, design treatments and concepts, through time. But most of all it is the people I have met and the understanding I have gained of landscape, architecture, innovation and ways of living that gives me the greatest sense of achievement.