Coincidences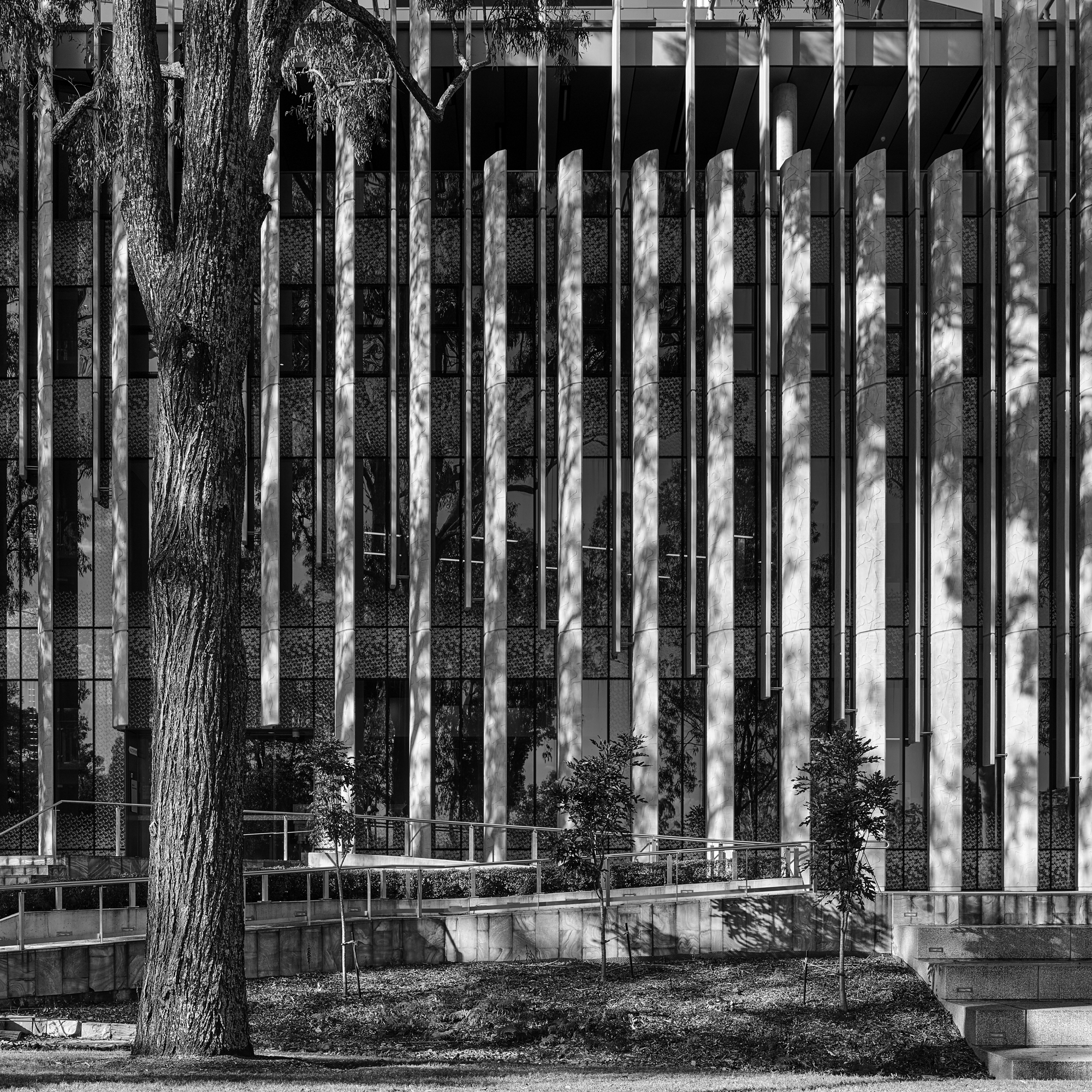 Context is a material to work with.
Our memories of particular types of form and their relationship to place can make for architecture dissonance and resonance.
Working with the public realm, moments can be found where the prosaic requirements of a bridge are recognised as a mechanism to frame civic space.
One building for work, another for the weekend – both seek to transform and amplify a material condition.
The words above have been lifted from John Wardle Architect's recent monograph 'This Building Likes Me'. The book assembles thirty-six JWA projects as pairs, documented through photographs, drawings and models. The relationships between these pairs are sometimes obvious and sometimes obscure. It is also littered with short critical essays and reflections on contemporary architectural processes, preoccupations and projects…
The book has been extended from the page to the physical space with an exhibition called 'Coincidences'. It is an interrogation into the boundaries between public and private spaces. Can a foyer have the intimacy of a living room? How might a house have the civic atmosphere of a university hall? These are questions we like.
This interrogation has been carried out by a number of prominent architectural photographers – Sharyn Cairns, Erieta Attali, Sam Noonan, Kristoffer Paulsen, Brett Boardman, Earl Carter, Peter Hyatt, Dianna Snape, Peter Bennett, John Gollings, Shannon McGrath, Trevor Mein, Max Creasy and artist, Peter Kennedy.
The photographers each visited two JWA buildings and took a single image of each site. The images are presented as a pair; thus drawing out points of commonality, 'coincidences', across seemingly unconnected architectural contexts.
We are presenting 'Coincidences' at the Nishi Gallery as part of our ongoing study of public and private realms and the ephemeral borders that connect and divide them.
'Coincidences' will be on show at the Nishi Gallery until 17 February.
We are having a little shindig on Friday 3 February to celebrate. At the Nishi Gallery from 6PM. Come and have a wine and a chat.