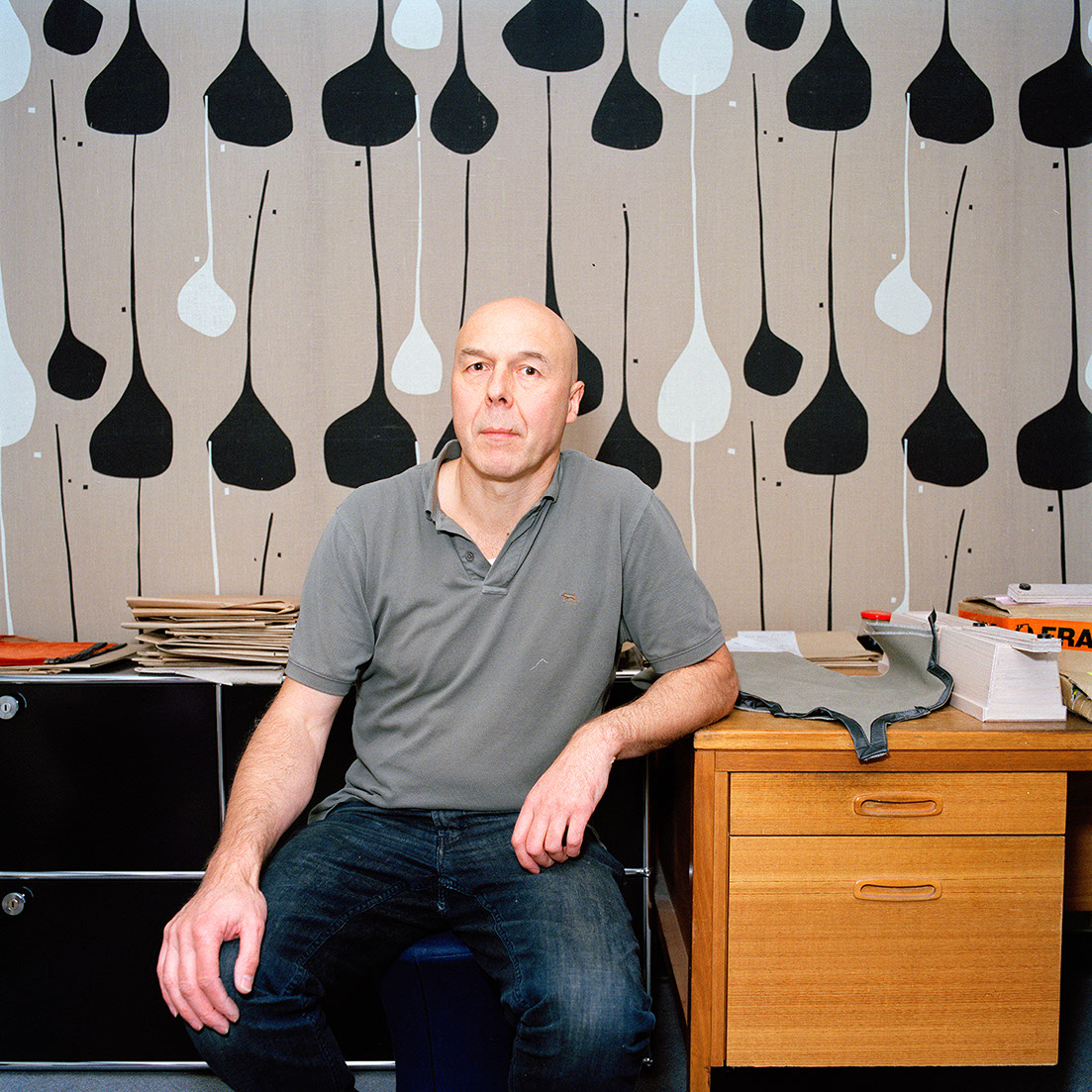 Edwin Odermatt
Edwin Odermatt re-upholstered lots of our furniture.
From his workshop in Sydney, Atelier Furniture, Edwin Odermatt is known for his expert cutting, sensitivity to form and ability to accurately recreate demanding vintage silhouettes. Edwin's work is an integral aspect of the Hotel Hotel interiors.
During the 1950s and 1960s high-modernist design made a permanent mark on Canberra. Architects such as Siedler and Grounds engaged artisans such as Fred Ward and upholstery textile manufacturers like Eclarte to create bespoke pieces for their incredible public buildings.
Nectar Efkarpidis (Hotel Hotel co-founder and curator) and Don Cameron (aesthetic curator) agreed on an interior decoration strategy that paid homage to the legacy of bespoke furniture design in Australia. Instead of recreating the wheel, long-time collaborator Ken Neale was brought in to assist in sourcing original Kafka, Fred Ward and other mid-20th Century Australian design pieces.
Edwin was always going to be the person that the team turned to for re-upholstering work on these Australian classics.