GHOST NET WEAVING
(Workshop) Sun 01 May 2016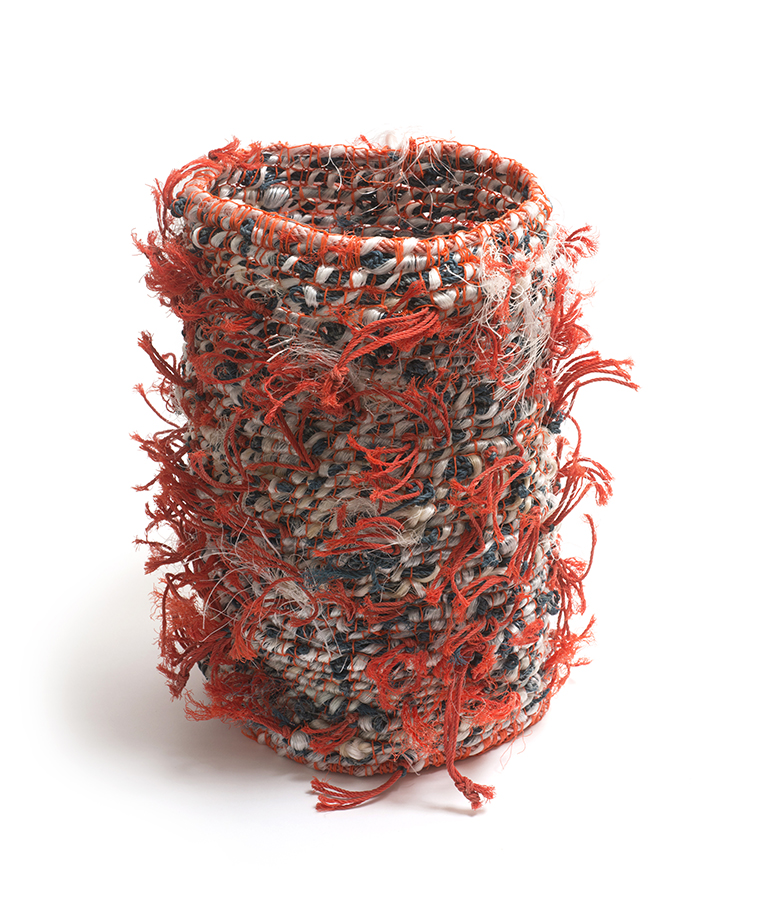 | | |
| --- | --- |
| TIME | 10am – 4.30pm |
| DATE | Sun 01 May 2016 |
| PLACE | Hotel Hotel, Canberra |
| COST | $95 / $60 concession (including light lunch) |
Learn traditional weaving techniques from artists from the Torres Strait. Facilitated by Lynnette Griffiths, the Artistic Director of Erub Arts, in conjunction with Melanie Katsalidis from Pieces of Eight.
Together you will make a large-scale woven artwork from ghost net – harmful fishing nets that have been discarded in the ocean by fisherman – while learning about traditional culture and weaving techniques.
The work will be part of an exhibition at ANU opening on 5 May. You'll also get to take home a weaving kit to continue your new weaving skills at home.
Includes communal lunch.
Places are limited to just 20 spots.
All Fix and Make program attendees get 15% off their stay at Hotel Hotel. Book via hotel-hotel.com.au using the booking code HHFIXANDMAKE. Fine print – subject to availability and not available on some Saturdays or parliamentary sitting dates.
ALL BOOKED!
Collaborators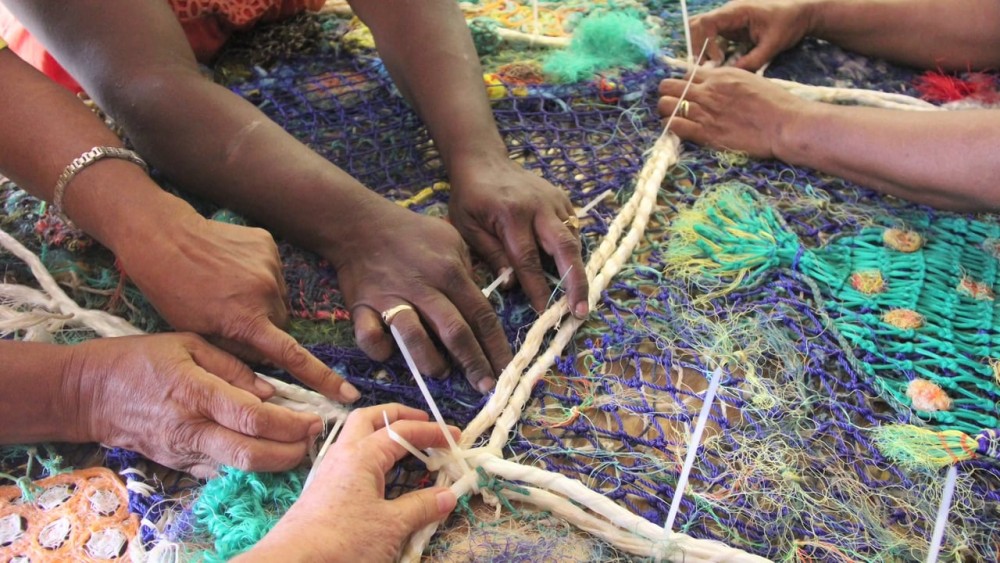 Erub Arts
Erub Arts is an arts centre located on Darnley Island, one of the most remote communities in Australia, located 160km north east of Queensland's Cape York Peninsula. Home to 400 Erubam people, the beautiful volcanic island is on the edge of the Great Barrier reef surrounded by deep turquoise waters.
The centre brings together a small but expanding group of artists from four tribal groups. Specialising in hand-built, wood fired ceramics, print-making, jewellery, textiles weaving and ceremonial ornaments, they draw their artistic inspiration from their identity, connection to their totems through traditional and contemporary stories about their land, sea and family connections.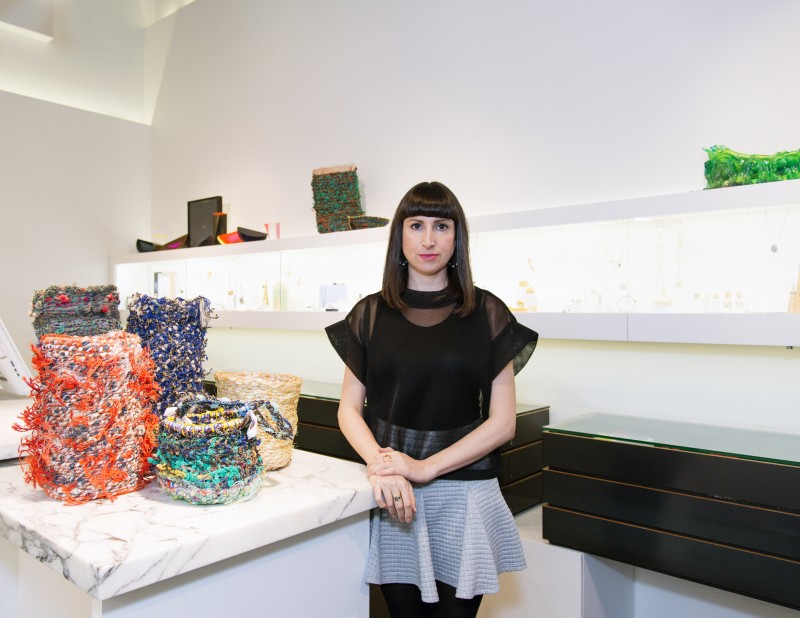 Melanie Katsalidis
Melanie Katsalidis is a jeweller and the director and founder of Pieces of Eight. Growing up in a creative household, she developed a passion for art and design early in life. She pursued these interests by undertaking a major in art history via Bachelor of Arts degree at Melbourne University (2000) and a Bachelor of Fine Arts, Gold and Silversmithing at RMIT University (2003). In 2005 Melanie established Pieces of Eight and over time the gallery has built a solid reputation as one of the most exciting and original of its kind.
Tickets
WHAT TO BRING
? Your hands
WHERE
Fix and Make Shed
? Hotel Hotel
NewActon Nishi
25 Edinburgh Ave
Canberra ACT 2601