RESHAPING GLASS
(Workshop) Sat 14 Nov 2015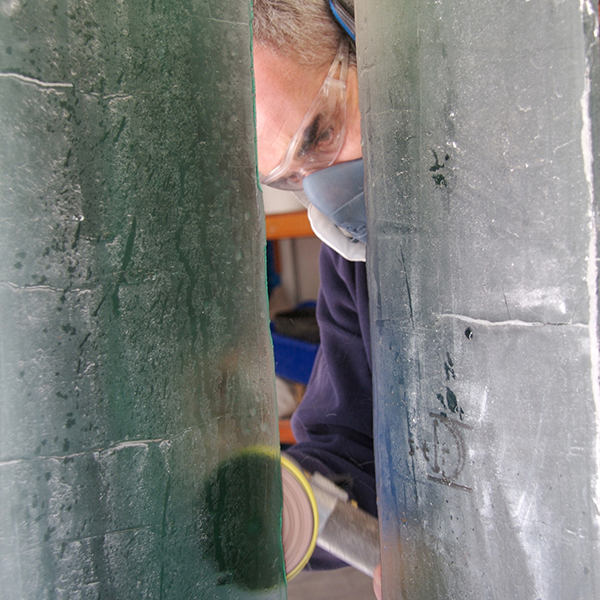 | | |
| --- | --- |
| TIME | 9AM – 1PM |
| DATE | Sat 14 Nov 2015 |
| PLACE | ANU, Canberra |
| COST | $95 / $60 concession |
Buy it. Break it. Bin it. The life story of a glass object in six words. At this workshop you will revive damaged objects made from glass using hand tools and studio equipment in the glass workshop in the School of Art at ANU. Techniques include cutting and slicing, applying textures and effects, gluing with optically refractive epoxy glues and hand finishing techniques. Come along and learn new ways to take control of your damaged goods and help steward this brilliant material into old age.
Only 8 places available. Bookings are essential.
All Fix and Make program attendees get 15% off their stay at Hotel Hotel. Book via hotel-hotel.com.au using the booking code HHFIXANDMAKE. Fine print – subject to availability and not available on Saturday or parliamentary sitting dates.
ALL BOOKED!
Collaborators
Richard Whiteley
Richard Whiteley is an Object Therapy design repairer.
He became an apprentice in stained glass at the age of sixteen and holds degrees from the ANU School of Art (BA Glass) and the University of Illinois at Urbana-Champaign (MFA, Sculpture). Whiteley's works are held in major museums and private collections worldwide, including the Australian National Gallery and the Corning Museum of Glass, Corning NY. He has received many research grants including a major glass-recycling project with a Sydney based company, Refire Glass. He is currently the Head of the Glass Workshop and Convenor of Craft & Design Workshops at the School of Art, ANU in Canberra.
Tickets
WHAT TO BRING
? Broken glass objects (not essential)
? No previous glass making experience necessary
WHERE
The Glass Workshop
? ANU
School of Art
Bldg 105, Childers St
Canberra ACT 0200
MORE INFORMATION