OBJECT THERAPY
(Exhibition) Sun 30 Oct 2016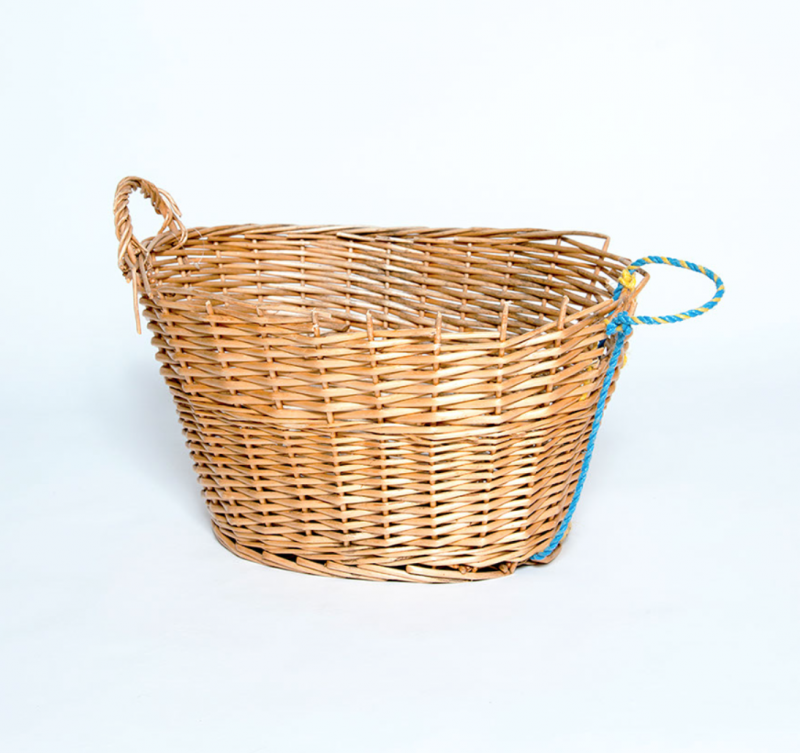 | | |
| --- | --- |
| TIME | Exhibition runs until |
| DATE | Sun 30 Oct 2016 |
| PLACE | Hotel Hotel, Canberra |
| COST | Free |
Object Therapy is a research and design project created to help us rethink our consumption patterns and reevaluate the broken objects that surround us. Developed in collaboration with Dr. Guy Keulemans of the University of New South Wales (UNSW) and Niklavs Rubenis of the Australian National University (ANU); the project is an investigation into the culture of 'transformative' repair as practiced by local, interstate and international artists and designers.
Often repaired objects are perceived as being of less value. Object Therapy seeks to challenge this preconception, celebrating repair as a creative process that can add value.
The exhibition features 30 broken or damaged objects (including one human!) that have undergone therapy – treated and 'creatively' repaired by a designer or artist.
The broken objects were collected via a call for entries that was open to anyone who had a broken or damaged piece that needed fixing. Participants dropped their objects off at Hotel Hotel and were video interviewed by a design researcher to better understand their relationship with the object and their perceptions of waste and repair. They were then asked to 'let go' of the item so that it could undergo 'therapy'. Objects were then handed over to a designer or artist to repair. The design brief was loose – the appearance and also possibly the function of the object may have been totally transformed as a part of the repair process.
Designers and artists had six weeks to repair the object. At the point of being reunited with the object the owners were video interviewed again.
The Object Therapy exhibition includes the objects along with excerpts of the video interviews to form a practical study of repair and its possibilities – building a new body of knowledge around repair and the design process, and objects and their meaning.
View the project here
All Fix and Make program attendees get 15% off their stay at Hotel Hotel. Book via hotel-hotel.com.au using the booking code HHFIXANDMAKE. Fine print – subject to availability and not available on some Saturdays or parliamentary sitting dates.
Collaborators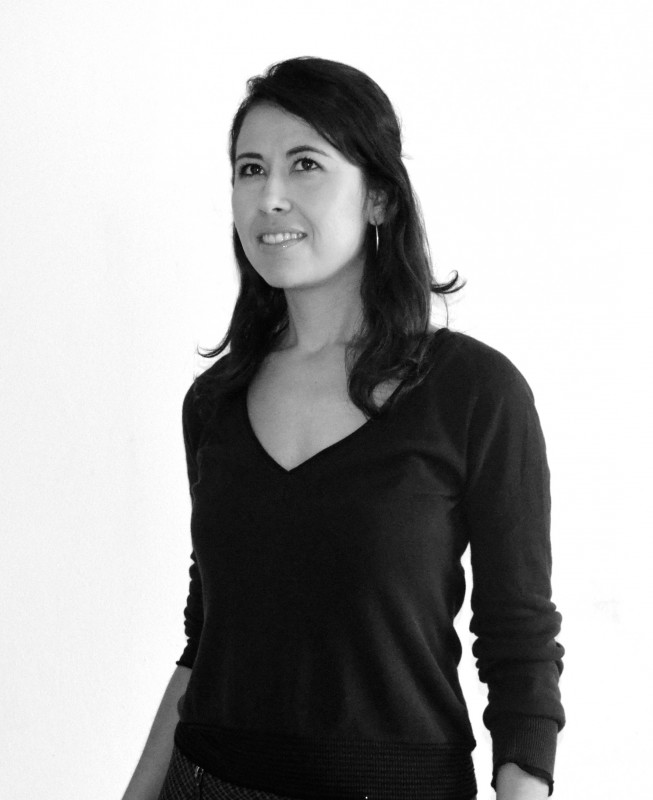 Andrea Bandoni
Andrea Bandoni is an Object Therapy design repairer.
Based in São Paulo, Brazil, she is a designer with a strong focus on contextual studies, sustainability and innovation. She graduated at Design Academy Eindhoven (NL) and since 2011 lives and works in São Paulo. She has had projects exhibited and acquired by museums and galleries in The Netherlands, France, Switzerland, Italy, China and was awarded in Brazil and in the UK. Andrea believes design has to add something relevant to our saturated world, being a creative force for environmental and social change. Her design methods are based on research and experimentation, as observed in 'The Object Without a Story' or 'Objects of The Forest' – some of her most significant projects. Andrea is also a design teacher and coordinator at IED in São Paulo.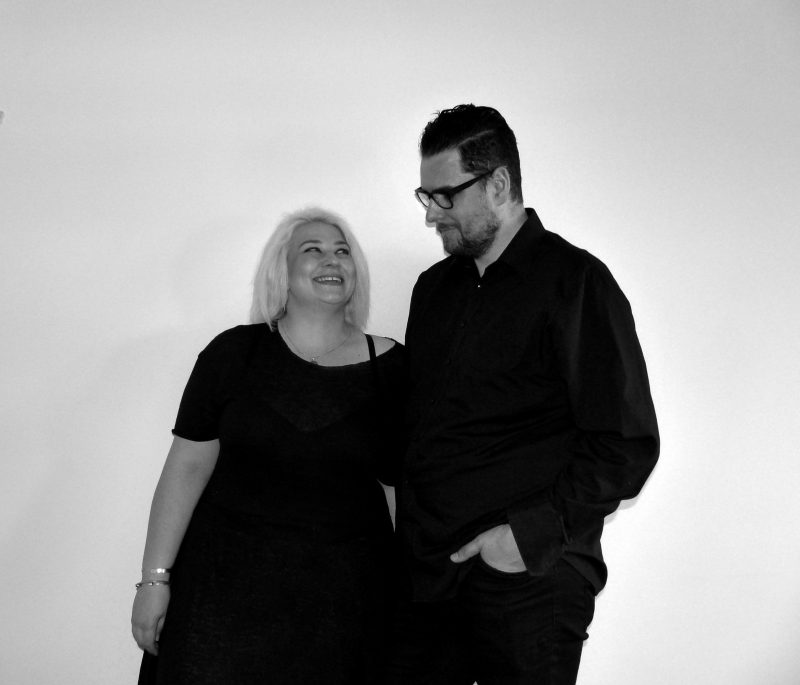 Corr Blimey
Corr Blimey are Object Therapy design repairers.
Louisa de Smet and Steven Wright conceived Corr Blimey in 2001 while still students at the Canberra Institute of Technology. Corr Blimey use genuine design processes to produce collections that address the problem of the fashion system rather than simply adjusting the fashion product. As designers, they focus on utilising sustainable practices such as ethical manufacturing, waste reducing pattern cutting and enclothed cognition. This enables Corr Blimey to create unique, sculptural garments that highlight the best qualities of the materials and construction techniques. Every collection is distinctive and memorable for the design of the garments and the way they connect to the consumer. Corr Blimey has shown collections nationally and internationally; created costumes for dance and film; participated in interdisciplinary collaborations and private commissions.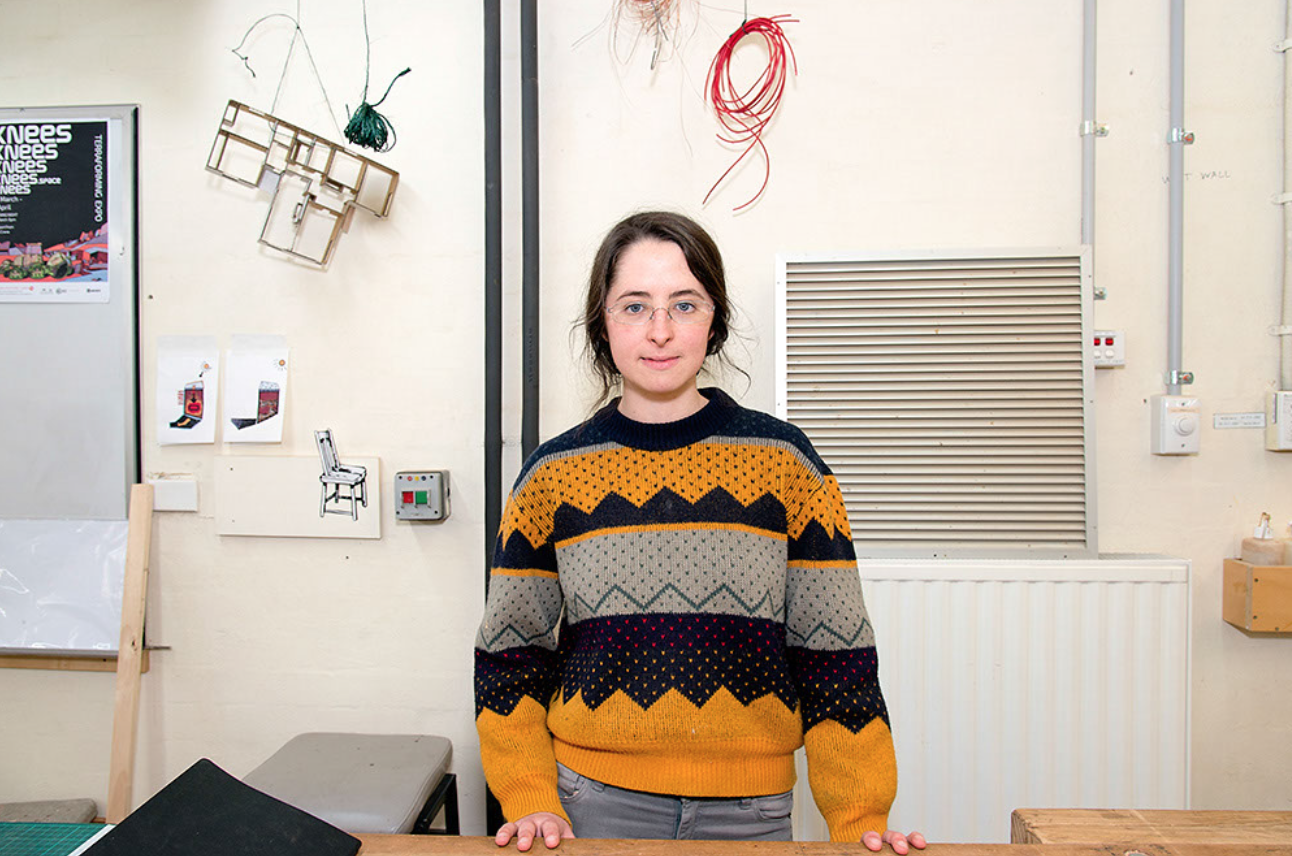 Susannah Bourke
Susannah Bourke is a design repairer for Object Therapy.
She is an interdisciplinary designer working across a diversity of mediums. Her practice is research led, looking to the edges of material culture to work with assumptions about undesirable places. These investigations take a critical approach to the ways which value, production and history are perpetuated. The results become functional objects, books, mud and occasionally performances.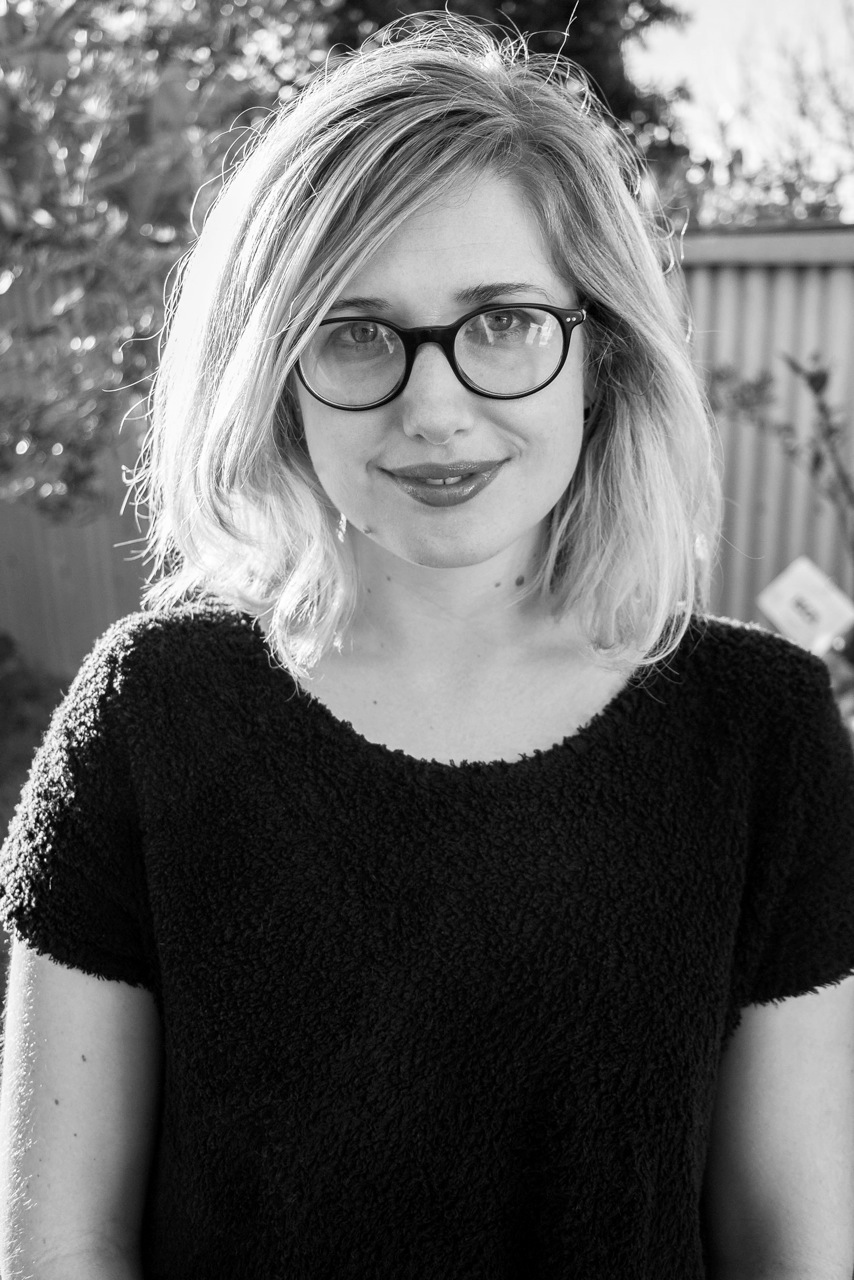 Elise Cakebread
Elise Cakebread is an Object Therapy design repairer.
She is a Melbourne based textile-based artist and designer who founded the textile studio Cakebread in 2013.
Her practice is driven by experimentation and exploration within traditional textile processes and techniques. Driven by experimentation within traditional textile processes and techniques, her work focuses on the tensions created by the unusual or unexpected contrasts that emerge between materials, forms, colours, textures and scale. Through these methods she explores ideas of materiality, tactility, craft, disposability and the ornamental. Her cross-disciplinary approach gives life to sculptural work, decorative objects, products and soft furnishings.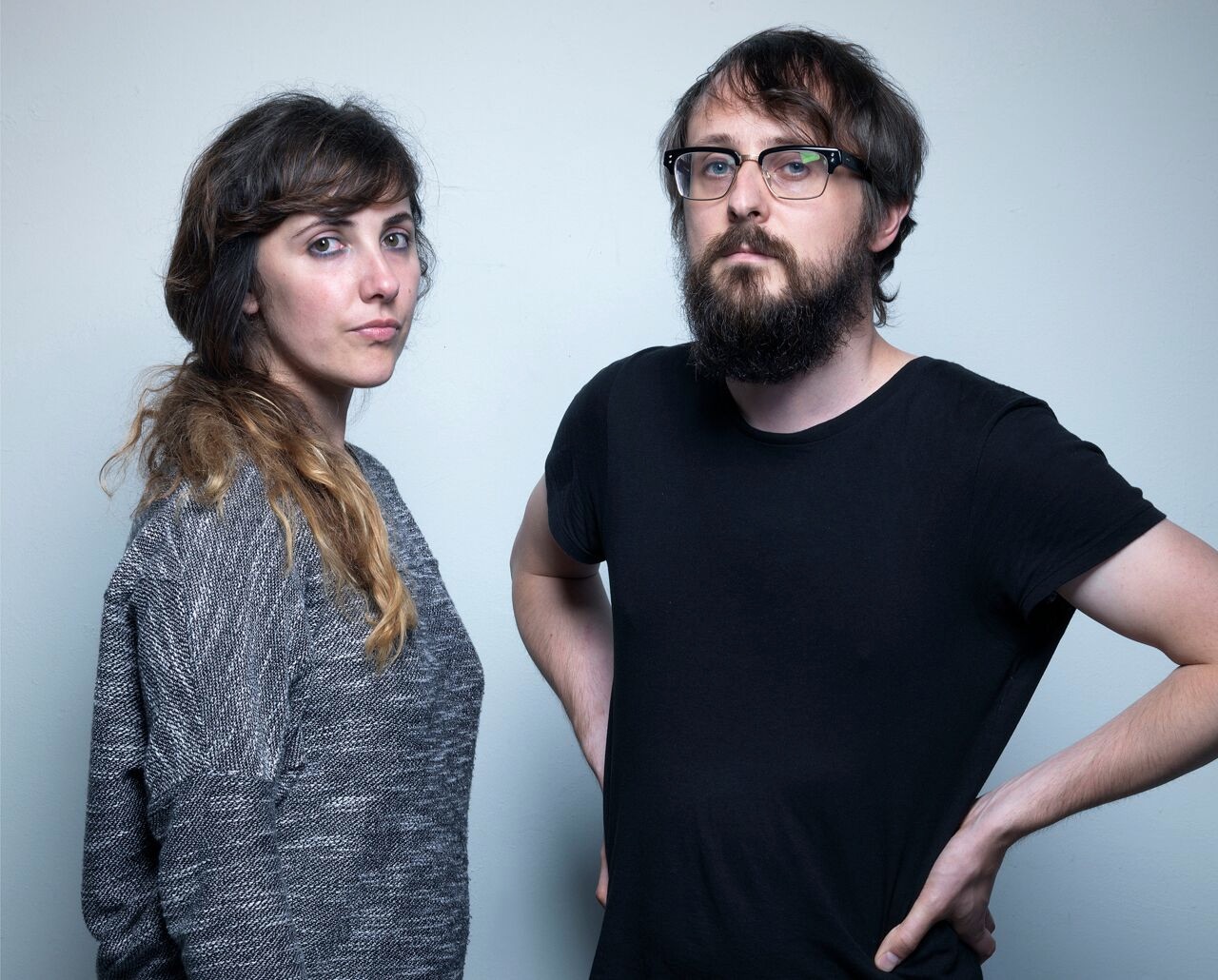 Thought Collider
Thought Collider are Object Therapy design repairers.

They are an experimental, critical art and design research practice based in Amsterdam – the work of Mike Thompson (UK) and Susana Cámara Leret (ES).
Their work focuses on the exploration of the meanings and values that can be derived from alternative ways of experiencing built and mediated environments, motivated by emerging technologies.
To this end, they conduct design experiments and process driven artworks spanning various media, generating experiential knowledge from the anecdotal or absurd: lived experiences that confront the norm by countering the thing-like nature of organisms, objects and places.
Aside from self-initiated collaborative projects they develop consultancy work for industry and academia to activate novel insights and innovation. Regular collaborators and/or clients include: The Netherlands Metabolomics Centre, Leiden University, The Sino Dutch Centre for Preventive and Personalised Medicine, The Waag Society, Transnatural Art & Design Label, Wageningen University Research Centre, International Flavours and Fragrances, Unilever, Museum Boijmans van Beuningen and MU Gallery Eindhoven.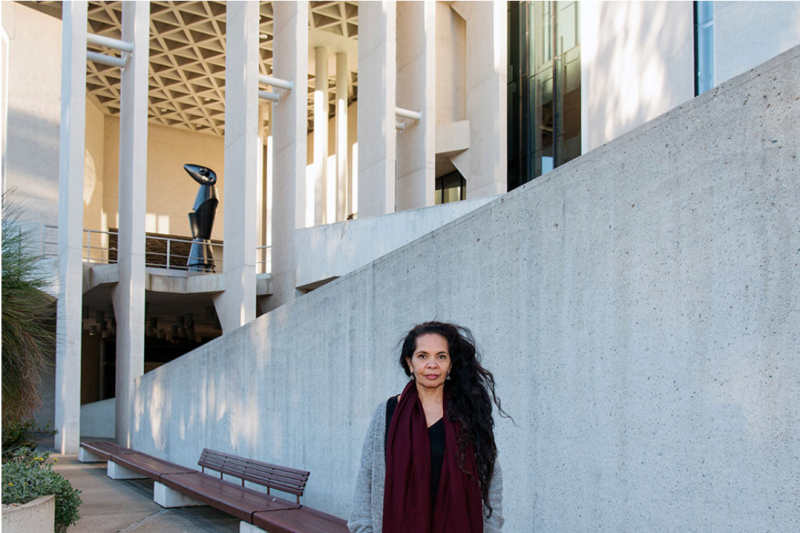 Franchesca Cubillo
Franchesca Cubillo is a design repairer for Object Therapy.
She is the Senior Curator Aboriginal & Torres Strait Islander Art at the National Gallery of Australia and has worked in the museum and art gallery sector for the last 25 years. She was employed in several state and national institutions throughout Australia, including the South Australia Museum, the National Museum of Australia, and the Museum & Art Gallery of the Northern Territory and more recently the National Gallery of Australia. She is a Churchill Fellow, has a Bachelor of Arts degree with Honours in Anthropology and is a PhD candidate with the Australian National University. Cubillo has written extensively, presented lectures and keynote addresses on subjects such as the repatriation of Australian Indigenous Ancestral Remains, Aboriginal & Torres Strait Islander Art and Culture, an Australian Indigenous Museology and Curatorship. Originating from Darwin, she is a Yanuwa, Larrakia, Bardi, and Wardaman woman from the 'Top End' region of Australia and is the Inaugural Chair of the Darwin Aboriginal Art Fair Foundation since 2010.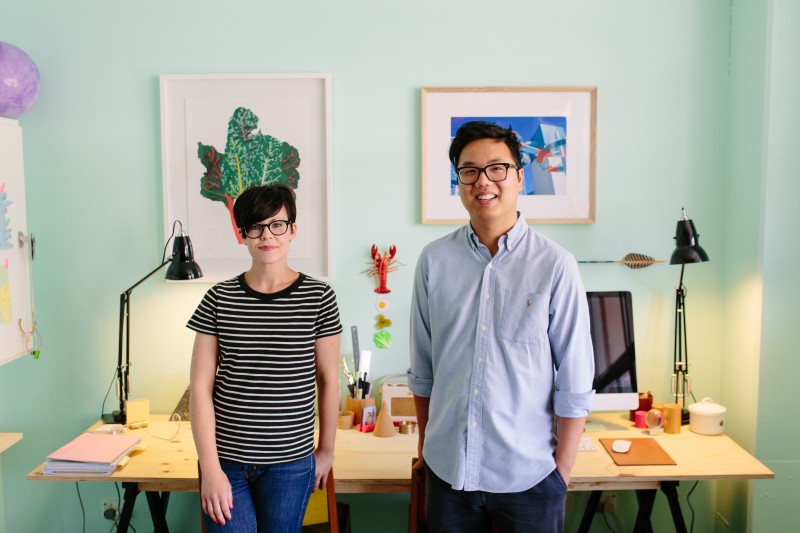 Daniel Emma
Daniel Emma are Object Therapy design repairers.
Adelaide based Daniel To and Emma Aiston established the design studio Daniel Emma in 2008, to enable them to express their thoughts through industrial design. The studio works on a large variety of projects, ranging from desk objects to installations. Daniel Emma look to create the unexpected from simple objects using simple forms, drawing influence and insight from the diverse culture that Australia presents us with. Their designs aim to be 'just nice'.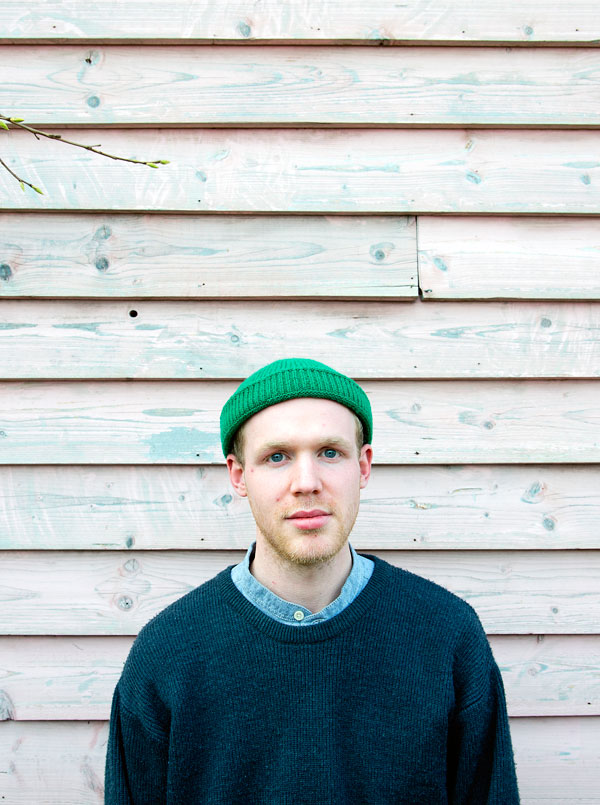 Dale Hardiman
Dale Hardiman is an Object Therapy design repairer.
Melbourne based Dale is the co-founder of furniture and object brand Dowel Jones, represents the commission platform 1-OK CLUB and design collective LAB DE STU. Dale's practice simultaneously focuses on items of mass-production for Dowel Jones, and singular works under his own name that focus on more conceptual ideas. Hardiman's theoretical enquiry into design explores the localisation of the production of objects and is manifested in his chosen materials and overall practice. Operating from a studio in a rubber factory in the Northern suburbs of Melbourne, Dale has won numerous artistic and design awards and regularly exhibits nationally and internationally.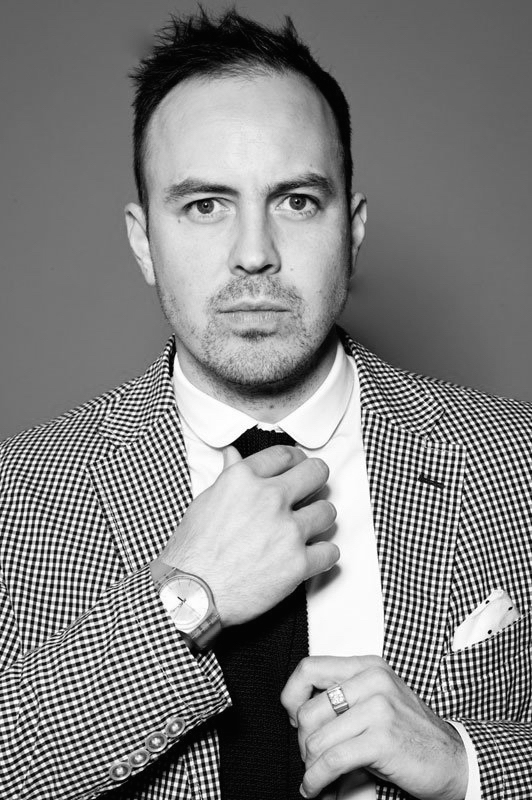 Benja Harney
Benja Harney is an Object Therapy design repairer.
He is a paper engineer, working both in Australia and internationally, well renowned as a pioneer in his field. As a professional creative, artist and educator, over the last 10 years Benja has led his Sydney-based studio, Paperform, to develop a body of work that pushes the possibilities of the paper medium. Pop-up books, paper sculpture, installation, illustration, packaging, fine art, fashion, animation, set design – Harney makes anything and everything possible within this endlessly inventive material.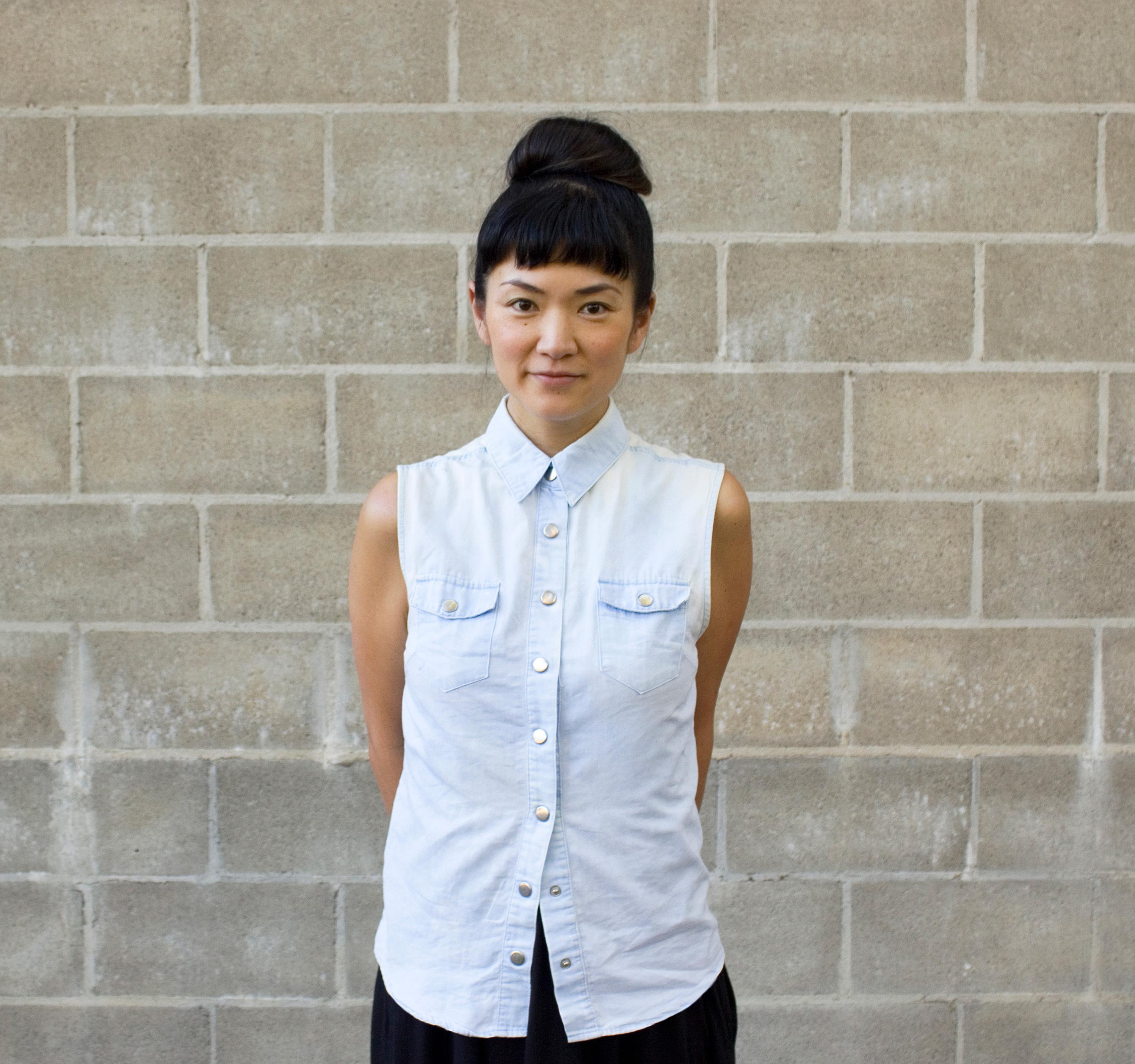 Kyoko Hashimoto
Kyoko Hashimoto is an Object Therapy design repairer.
She is an internationally recognised contemporary jewellery designer. A graduate of the College of Fine Arts in Sydney, Kyoko has operated studios from Tokyo, Eindhoven, and later Berlin where she opened the concept store We Are All Made of Stuff in the suburb of Neukölln. In 2014 and 2015, Kyoko was Production Manager and Resident Artist in the Metal Design Studio at Adelaide's JamFactory. Kyoko makes one off and limited edition jewellery and objects with an emphasis on thematic investigation and expression. Her desire for a piece of jewellery to carry a story in a form of a concept or materiality is often imbued with a sense of humour.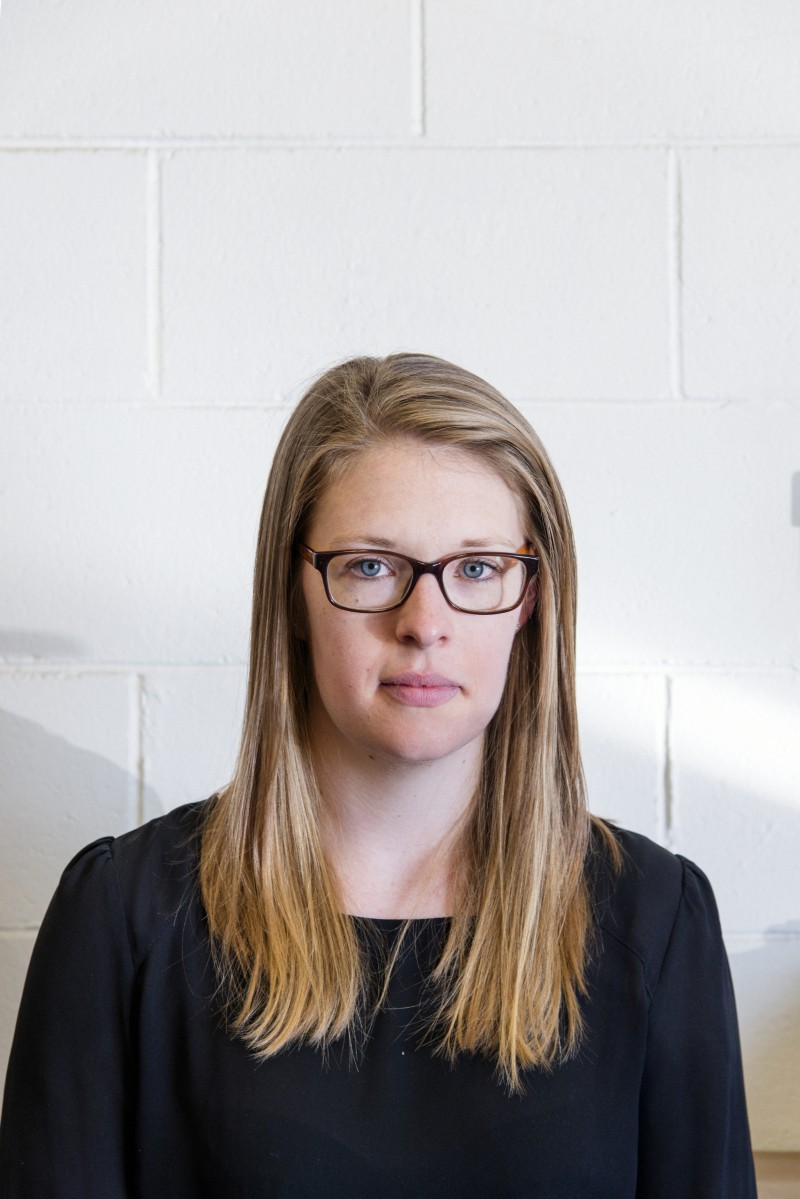 Alison Jackson
Alison Jackson is an Object Therapy design repairer.
She is a Canberra-based gold and silversmith who designs and hand crafts distinctive, pared back tableware and jewellery. Elegant and refined, Alison's work draws inspiration from the clean lines of geometric shapes, paired against soft satin finishes. Inspired by a love of traditional silversmithing, many of Alison's tableware pieces retain the mark of the hammer. Alison has won multiple awards for her work and has exhibited nationally and in Germany. Alison has recently completed a large body of work for her first solo exhibition, 'Table Tools', which incorporates 48 functional and timeless tableware pieces.
Trent Jansen
Trent Jansen is an Object Therapy design repairer.
He is based in Thirroul, Australia. Trent holds a Bachelor of Design from the College of Fine Arts, University of New South Wales in Sydney, spending a portion of his degree in the Department of Art and Design at the University of Alberta in Edmonton, Canada. After a period working under Marcel Wanders in Amsterdam, Trent returned to Australia to set up a conceptual design studio in Sydney, before moving his practice to Thirroul on the New South Wales South Coast. Trent Jansen applies his conceptual method to the design of products and furniture for manufacturers including Moooi, DesignByThem and Tait Outdoor. This conceptual approach is also applied to the design of limited edition and one-off pieces for clients including the Molonglo Group and design galleries Broached Commissions and Gallery All.
Trent Jansen featured with a painting by Shorty Jangala Robertson.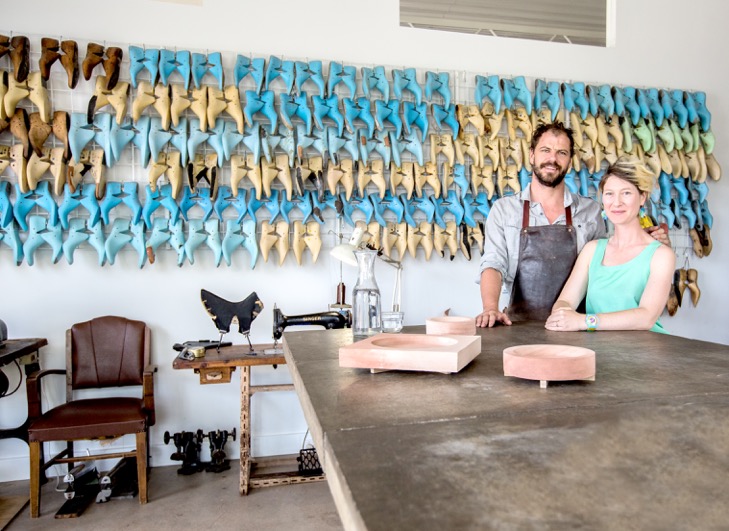 Elbowrkshp
Elbowrkshp are design repairers for Object Therapy.
Elbowrkshp came about as the physical manifestation of James B. Young and Elliat Rich – think 19th C. shoemaker meets 21st Century designer. They are based in Alice Springs, that town right in the middle of the vast continent of Australia. They think Alice is pretty unique, it's wilderness, languages, people, cultures and seasons and their collaborative musings are inspired by this place and it's stories; parochial, built to last and informed by our designer / maker family fusion. Elbowrkshp revolves around our 650kg hand made concrete and steel table from which they and a variety of guests work. Directly out the front windows sits Paint and Panel (think 90's airbrush art) in front of a registered sacred site; a perfect dichotomy of the industrial, cultural and natural landscapes of Mbantua.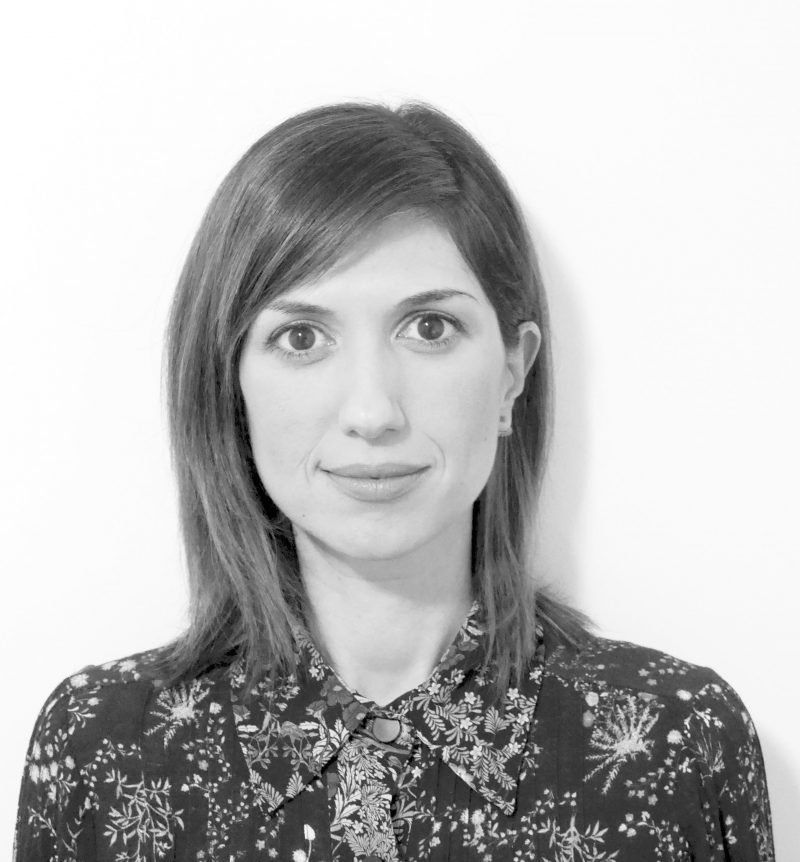 Eleni Kalantidou
Eleni Kalantidou is a repair analyst for Object Therapy.
Eleni Kalantidou is the Program Director of the Master of Design Futures at Griffith University, Queensland College of Art. She is a Design Psychologist, Researcher and Educator. Repair has been at the centre of her research activities through the funded projects 'Handled with Care' and 'Handling E-waste with Care', publications, workshops, curatorial and community work. Eleni is engaged in exploring repair by adopting a multifaceted approach that involves not only artefacts but also the community and the self. The focus of her work is to bring to the fore the existing cultures of repair and share in urbanised environments and make visible the necessity of re-evaluating contemporary psychologies and the practice of everyday life.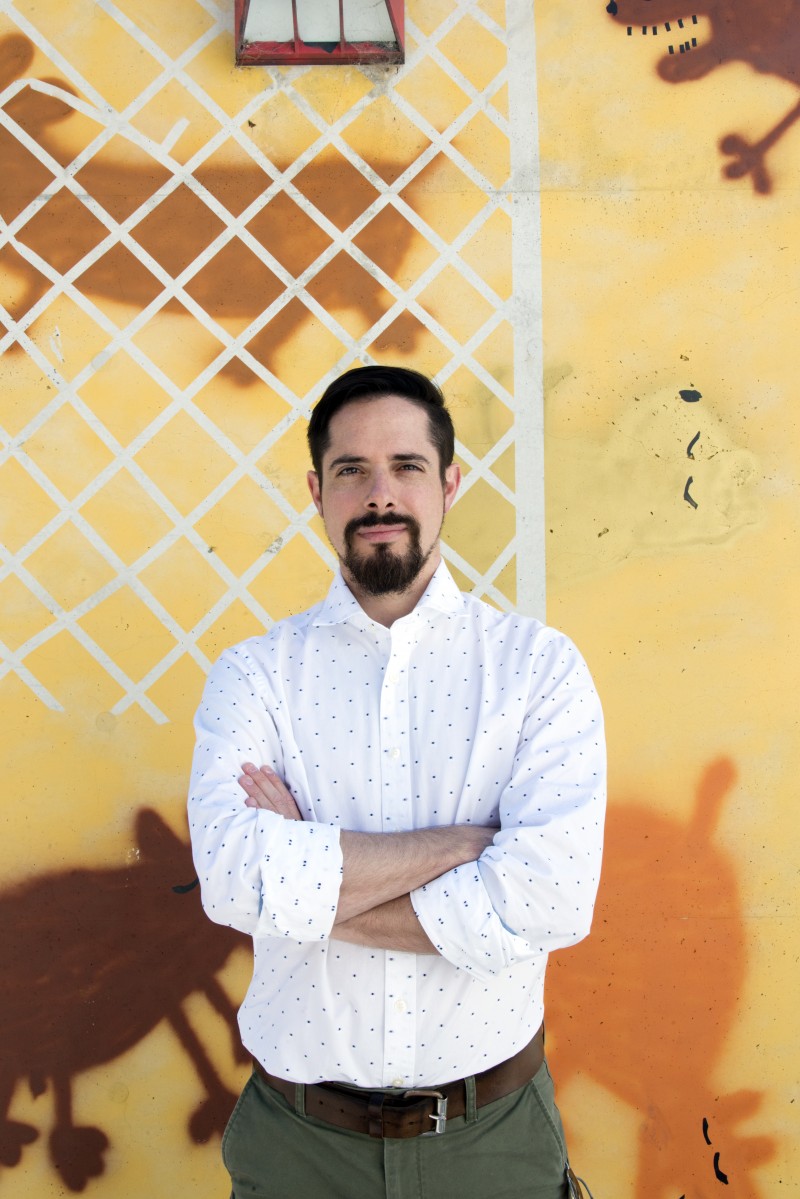 Guy Keulemans
Guy Keulemans is a design repairer and research investigator for Object Therapy.
He is a multi-disciplinary designer and researcher working across product design, graphics and installation. In his practice he produces critical objects informed by history, philosophy and experimental methodology. Major themes are repair, generative processes, and the environmental concerns of production and consumption. Guy has exhibited in museums and galleries in the Netherlands, Germany, Austria, Poland and Australia including ARS Electronica, the Marres Centre for Contemporary Culture, COCA Torun and Platform 21, Object, Craft ACT and Craft Victoria. He currently lectures at UNSW Art and Design.
Andy Marks
Andy Marks is a research investigator for Object Therapy.
Andy Marks is the Program Director of Hotel Hotel's Fix and Make. He is a social entrepreneur and serial innovator who is drawn to the fault line where society, business, culture and sustainability meet. As a social entrepreneur, he launched SleepingBags Social Enterprise – a UK based textiles up cycling brand that has remade over 11,000 kilos of end of life luxury hotel bed linen in to tote bags, sleepwear and accessories. He's a leading thinker on grass roots movements in cities around the world. He founded the Vivacity think tank that observed, reported on and celebrated over 200 city based grassroots movements through panel discussions, and online and offline publications. Andy believes the fixers and makers movements around the world are a force for positive change, re-skilling communities, supporting life long learning, stimulating the local economy, creating resilient networks and empowering us all to take back control of our possessions.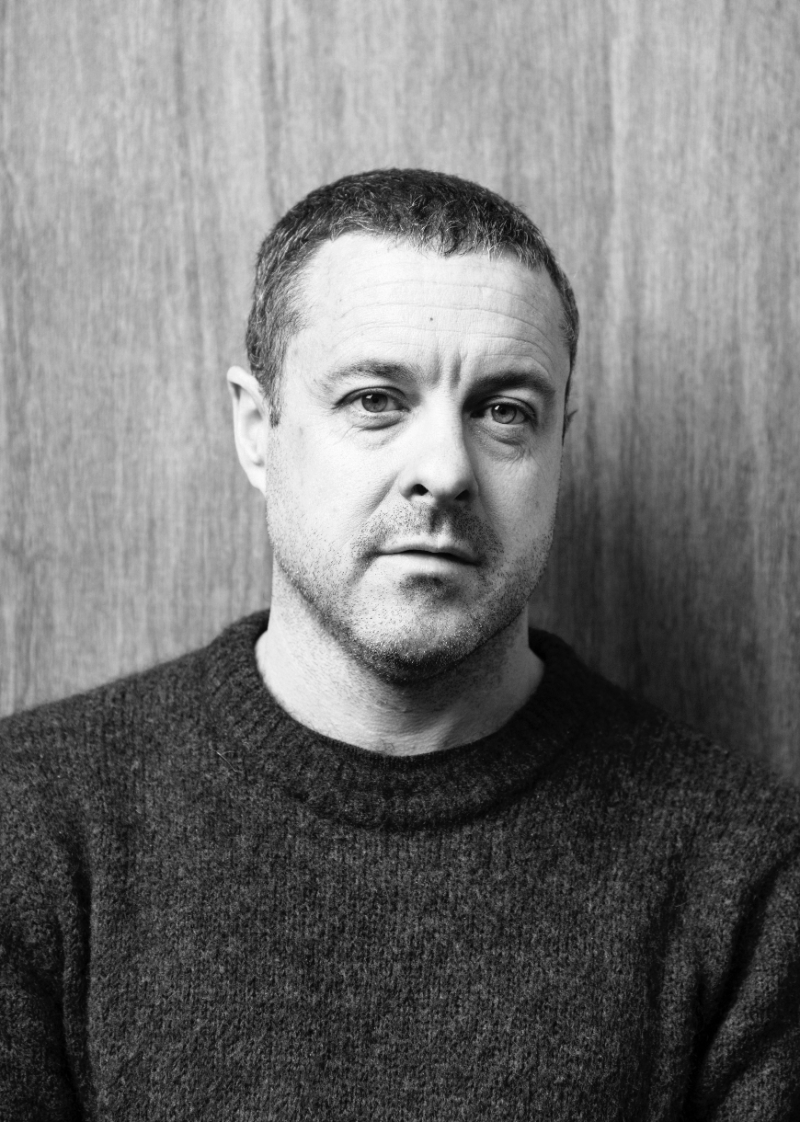 Dylan Martorell
Dylan Martorell is an Object Therapy designer repairer.
Transience, improvisation and collaboration form the basis of Dylan Martorell's Melbourne music-based art practice. Housed within the conceptual framework of a musical diaspora, his work is drawn to ways in which music travels through space and is affected by changes in geography, climate, culture and materials to become an agent for cross-cultural reciprocation. Focusing on the use of site-specific gleaned materials and incorporating elements of upcycling, DIY culture, robotics, and alternative power sources, Martorell's recent projects conducted in Thailand, India, Taiwan, Indonesia, Singapore and Australia have explored concepts of transience, portability and sustainability. Dylan has exhibited his work nationally and internationally.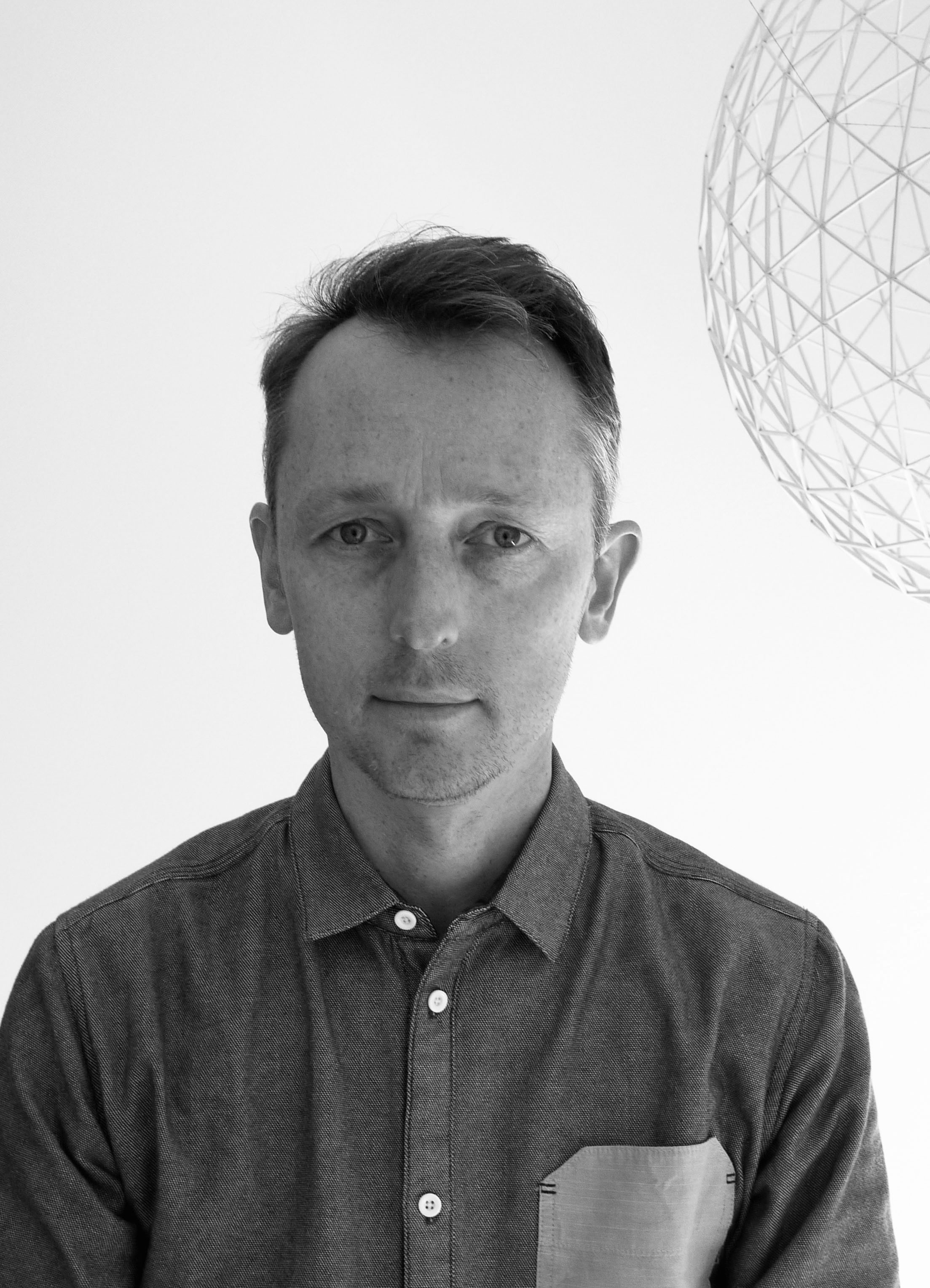 Scott Mitchell
Scott Mitchell is an Object Therapy design repairer.
He holds an honours degree in Fine Art (Sculpture) and a PhD in Design. His art and design practice investigates the social nature of objects with specific focus on modes of amateur production. This field is explored through projects that engage existing communities and emergent, online practices. Scott's research seeks to understand the significant role material processes play in forming communities and in developing shared meaning structures. Previous projects have engaged with practices of creative consumption (hacking and modding), amateur radio broadcasting, solar tracking and the generation of giant smoke rings. Scott's projects adopt an open source attitude to knowledge production, the projects often build upon existing DIY practices and feed back into these amateur communities through the sharing of construction methods and build narratives.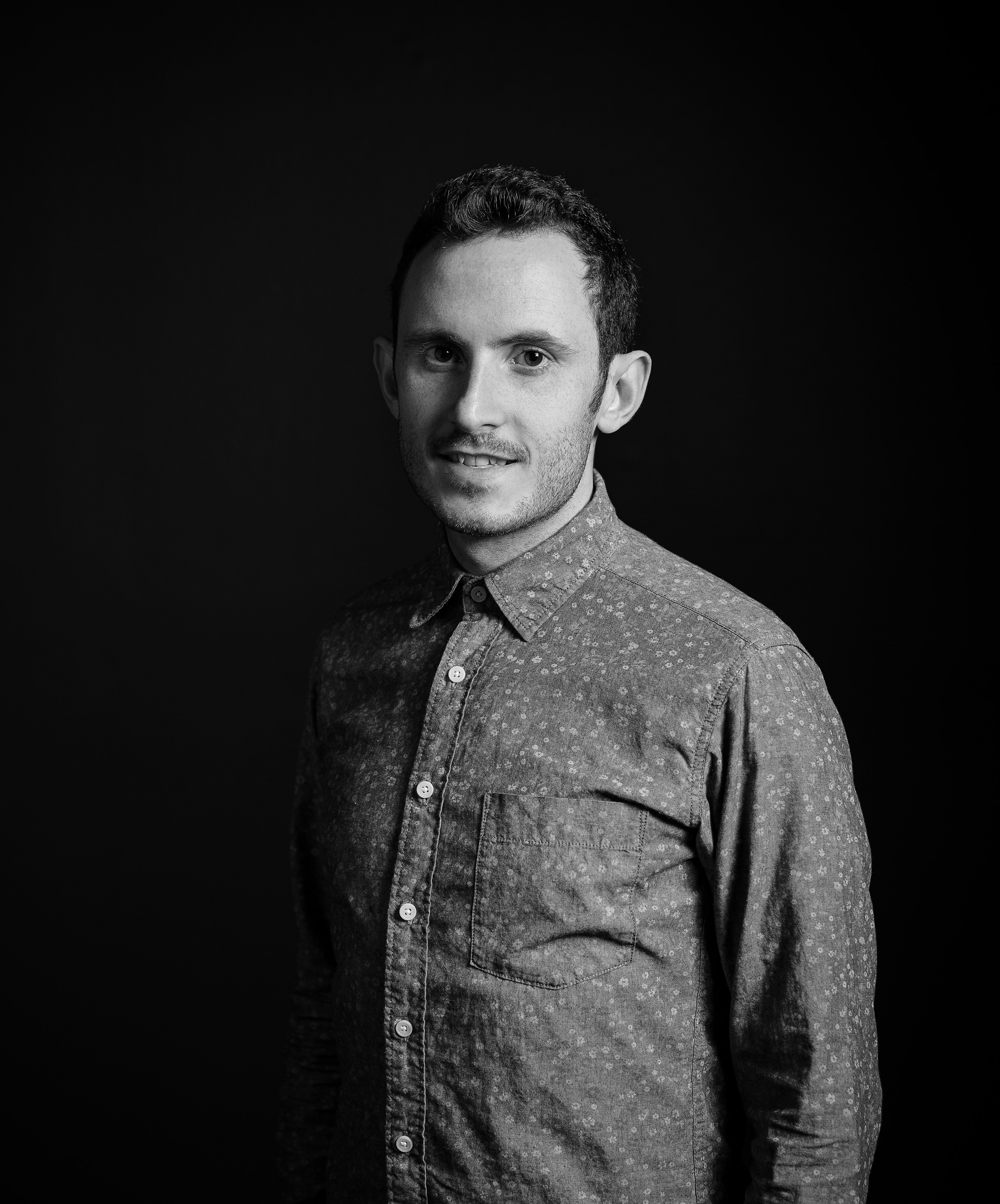 Liam Mugavin
Liam Mugavin is an Object Therapy design repairer.
He designs and makes furniture, lighting and spaces. His practice focuses on traditional techniques, unconventional forms and integrity of materials. A prominent feature of his work is the play between repetition, void and architectonic forms. An aptitude for making and appetite for pushing the boundaries forms the backbone of his practice. After working in northern Japan for four years, Liam returned to Australia in 2013 to train at the Jam Factory in Adelaide. Having gained national recognition and a wide client base, his studio is now based in Sydney where he works on products, commissions and interiors.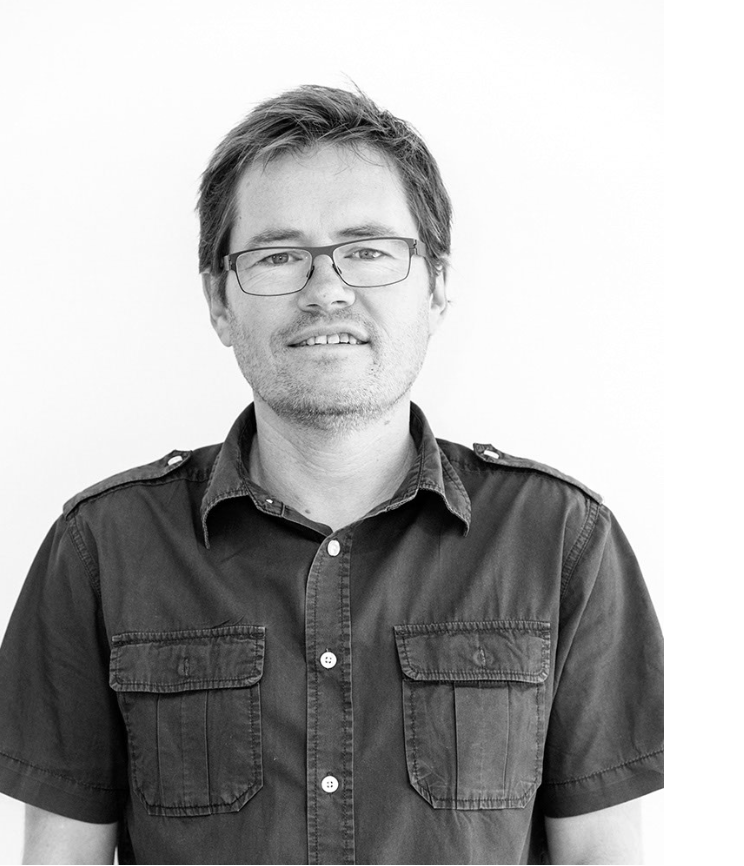 Rohan Nicol
Rohan Nicol is a design repairer for Object Therapy.
Canberra based, he is the Head of Gold and Silversmithing and convener of the Design Arts Degree program at the Australian National University, School of Art. He is an active craftsman, academic and curator. His recent work has ties domesticity and domestic consumption to global experience and the various challenges and crises we face globally. He has also identified the value of intellectual property generated by the creative sector, to the Australian innovation system. He regularly exhibits and presents at major venues and events in Australia and internationally. His work is held in many collections including the Powerhouse Museum and the National Gallery of Australia.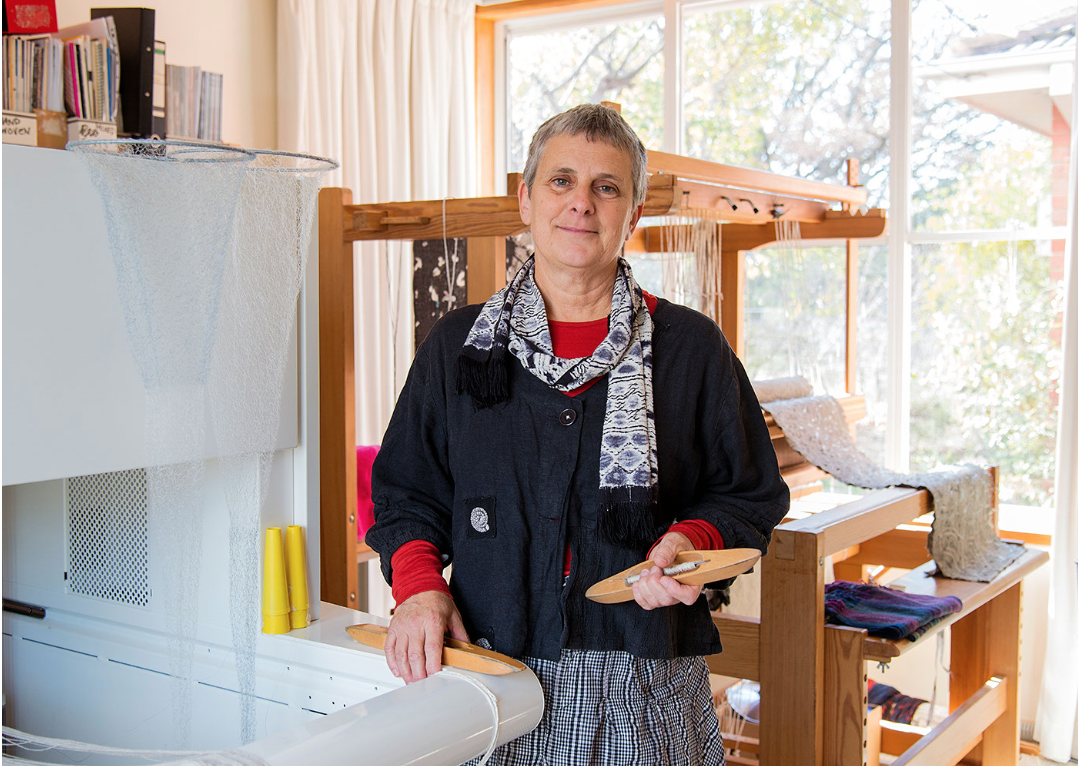 Monique van Nieuwland
Monique van Nieuwland is a designer repairer for Object Therapy.
Monique van Nieuwland (Master of Philosophy-Visual Arts at the ANU – 2004) is a weaver and an Accredited Professional Member of CraftACT. In her practice she uses contemporary techniques and materials (incl. recycled), keeping loom weaving vibrant and relevant as an innovative form of expression.
Monique exhibits her work nationally and internationally. In 2016 she represents Australia at the 15th International Triennial of Tapestry in Lodz, Poland and her work has been selected for the Tamworth Contemporary Textiles Exhibition (1988, 2004, 2014). Van Nieuwland has worked on many commissions for private and public places, including on the film 'Gods of Egypt' (Alex Proyas), producing shawls as well as cloth for cloaks and tunics for characters played by Brenton Thwaites and Geoffrey Rush.
Monique van Nieuwland teaches weaving at tertiary level at ANU but also enjoys teaching in the community.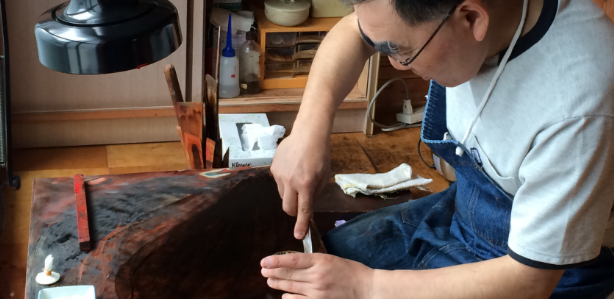 Yutaka Ohtaki
Yutaka Ohtaki is a design repairer for Object Therapy.
Ohtaki is the master craftsman of Urushi Ohtaki in Murakami, a lacquerware shop dating back to the Taishō era of the early 20th century.
He graduated from the Design Department of Musashino Art University in 1975, after which he joined the family business. His artworks have been recognized with awards in prestigious exhibitions, including the Japan Fine Arts Exhibition and the Japan Contemporary Craft Exhibition. 
Previously Ohtaki made abstract and semi-abstract pictorial and sculptural lacquer works, but more recently he has been focusing on traditional Japanese craft, including kintsugi, in which urushi tree sap lacquer is used to repair broken ceramics that are then dressed with gold. Ohtaki intends to produce "heartwarming" objects that create closer interactions between humans, in their everyday lives, and between humans and nature.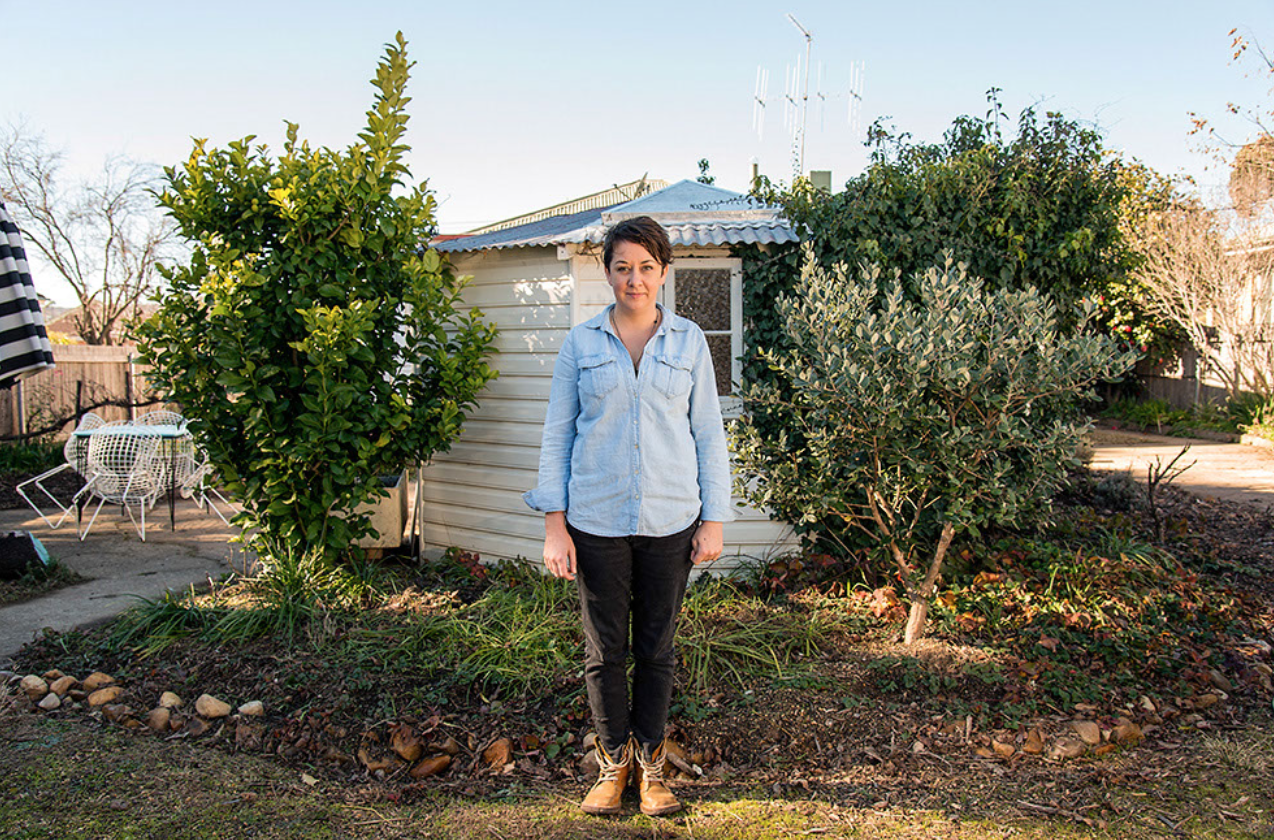 Halie Rubenis
Halie Rubenis is a design repairer for Object Therapy.
She is a freelance design consultant working across a diverse range of projects. To date this has included interpretive design, graphics, marketing strategies, objects and jewellery. Originally completing an apprenticeship as a commercial jeweller, Halie has since studied at Melbourne Polytechnic, the Royal Melbourne Institute of Technology and the Australian National University. After spending a decade in the commercial design and non-profit arts sectors diversifying her skillset, she established her own studio in Queanbeyan NSW and regularly collaborates with her husband Niklavs. Halie has also facilitated and co-produced a long list of successful collaborations and exhibitions and shares her office with 3 cats and 5 chickens.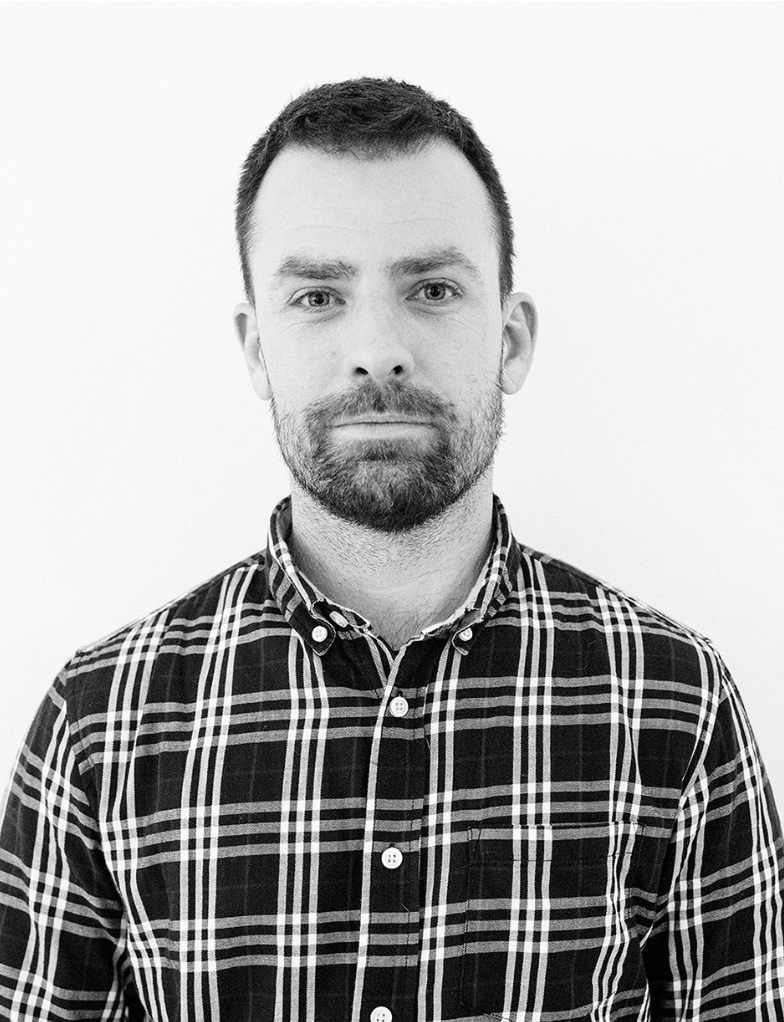 Niklavs Rubenis
Niklavs Rubenis is an Object Therapy design repairer and investigator.
Canberra based, he is a lecturer at the School of Art, Australian National University, and has been professionally employed across many aspects of the furniture and design sectors. This has included high scale manufacture; computer aided design and computer aided manufacture; computer numeric control and laser technology; commercial cabinetry; production and furniture making; shop fit-out; exhibition design; project and design management; public art; urban design; musical instrument making and teaching at community, trade and university levels. Rubenis also maintains an active and varied studio practice comprising of national and international exhibitions, and private and commercial commissions including furniture and objects, lighting installations, window displays, design-construct shop fit-outs, signage and interpretive design.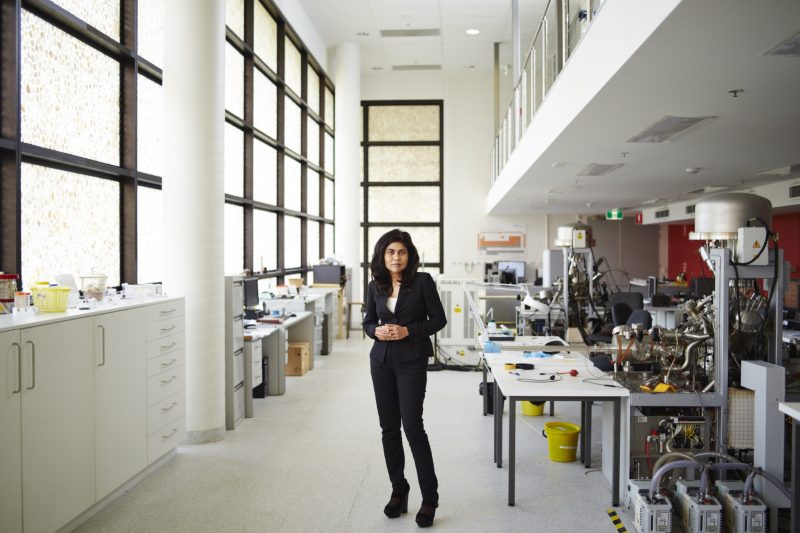 [email protected] are design repairers for Object Therapy.
Founded in 2008 by ARC Laureate Fellow Scientia Professor Veena Sahajwalla, the Centre for Sustainable Materials Research and Technology (SMaRT) at the University of New South Wales works with industry, SMEs, global research partners, NGOs, local, state and federal government, policy makers and the community on the development of innovative environmental solutions for the world's biggest waste challenges. 
Veena, as one of the world's leading innovators in the field of sustainable materials and an international award-winning scientist and engineer, is passionate about transforming waste produced by modern society into value added green materials. She is well known to Australians through her regular appearances as a judge on the long-running ABC TV series The New Inventors.
SMaRT's contribution to Object Therapy is being coordinated by SMaRT researcher Dr Farshid Pahlevani, a metallurgical scientist with international experience and expertise in patent development. His research is focused on the utilisation of waste as a raw material and includes collaborations investigating the transformation of household waste into metallic alloys. 
Farshid is being assisted by PhD researchers Claudia Echeverria, an architect, textile artist and eco-social entrepreneur investigating the recovery of waste fibres for the development of novel wood-plastic bio-composites, and Heriyanto, who researches glass recycling for the development of polymeric glass composites for building applications.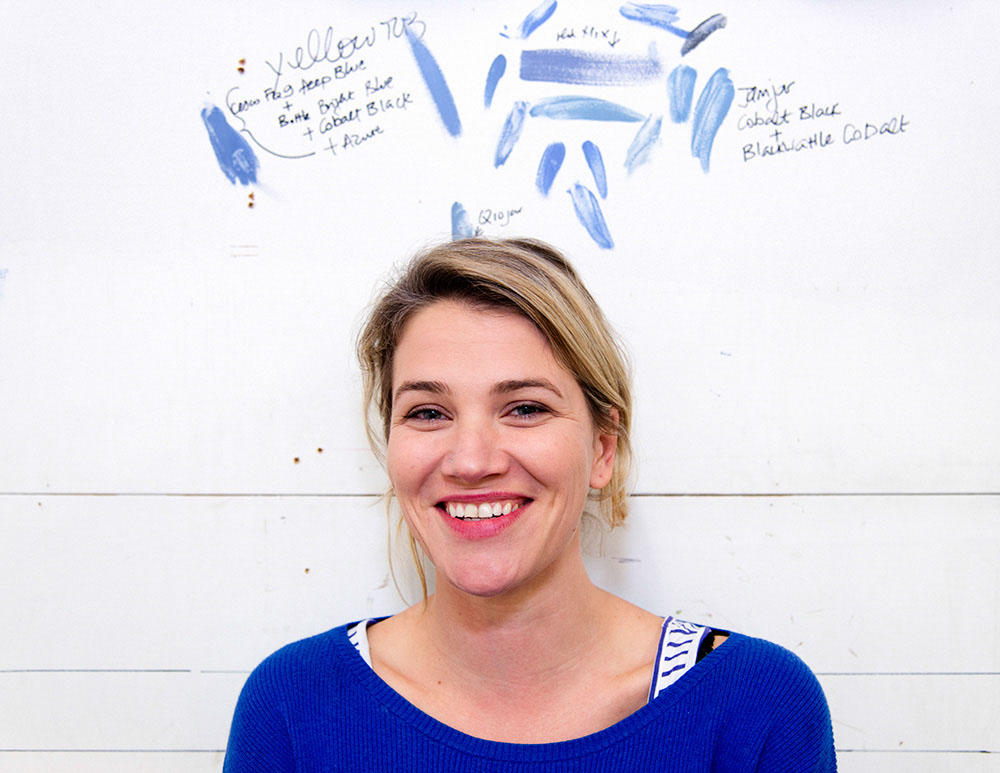 Naomi Taplin
Naomi Taplin is an Object Therapy design repairer.
Sydney based, she is the founder of Studio Enti, a creative practice specialising in the design and production of porcelain tableware and lighting. Naomi formed Studio Enti in 2013 after completing a Bachelor of Design at the College of Fine Arts, UNSW. A strong belief in the necessity of good design and concepts of longevity and sustainability are the major driving forces behind her work. Naomi believes that in order for products to be valued and to fulfill their destiny through use, they need to cleverly cross boundaries of function and beauty and have imbedded within them an inherent worth and respect for the materials and processes that they are created from.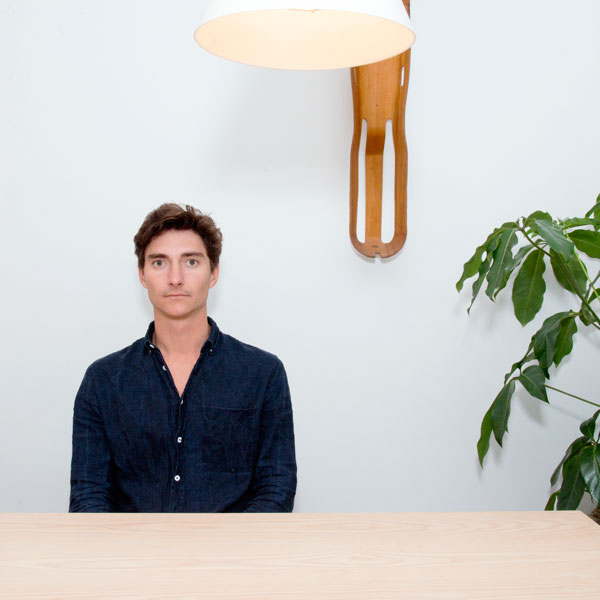 Henry Wilson
Henry Wilson is an Object Therapy design repairer.
He is a designer based in Sydney, Australia. After graduating in Visual Arts (woodwork) from The Australian National University in Canberra, Henry received the HSP Huygens Scholarship for Postgraduate Studies (Design) at The Design Academy Eindhoven. In 2012, Henry set up a research and conceptual design studio, Studio Henry Wilson, producing products, furniture and interiors that are considered and durable, with a focus on honest resolutions and longevity.
Richard Whiteley
Richard Whiteley is an Object Therapy design repairer.
He became an apprentice in stained glass at the age of sixteen and holds degrees from the ANU School of Art (BA Glass) and the University of Illinois at Urbana-Champaign (MFA, Sculpture). Whiteley's works are held in major museums and private collections worldwide, including the Australian National Gallery and the Corning Museum of Glass, Corning NY. He has received many research grants including a major glass-recycling project with a Sydney based company, Refire Glass. He is currently the Head of the Glass Workshop and Convenor of Craft & Design Workshops at the School of Art, ANU in Canberra.
WHERE
Hotel Hotel
NewActon Nishi
25 Edinburgh Ave
Canberra ACT 2601