MAKE A UTILITY APRON OR TOTE
(Workshop) Sat 11 Jun 2016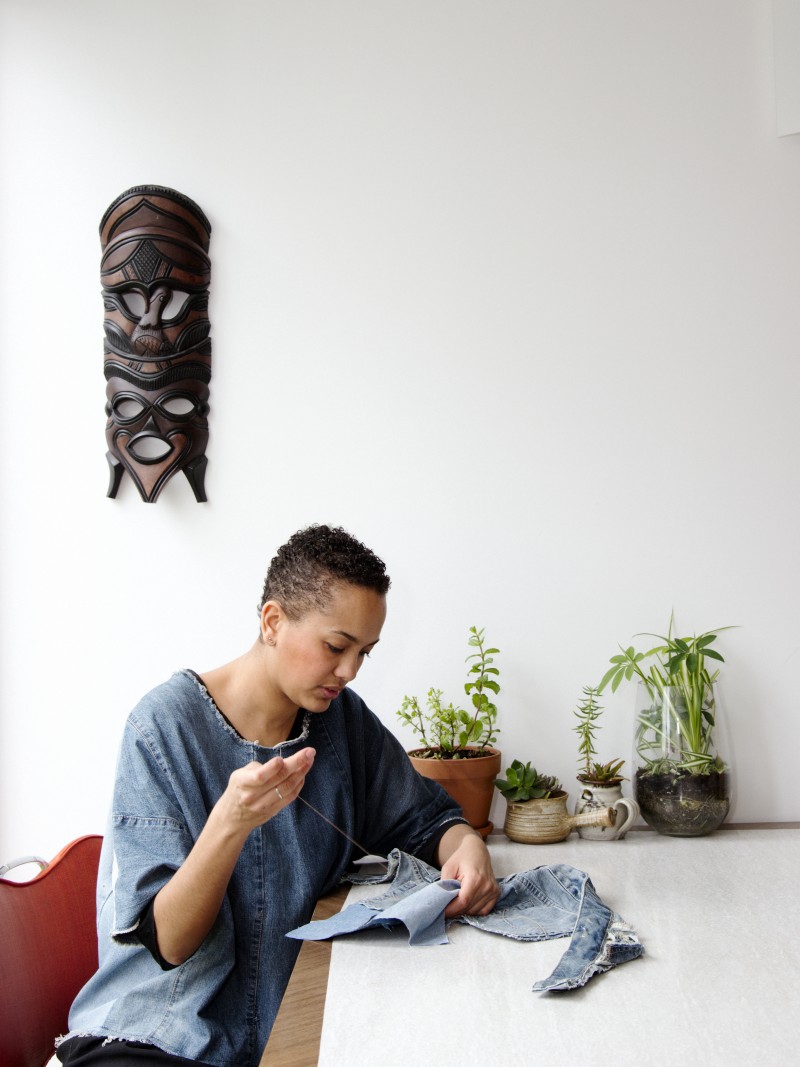 TIME
9AM - 12PM
10.15AM - 1.15PM

DATE
Sat 11 Jun 2016
PLACE
Hotel Hotel, Canberra
COST
$95 / $60 concession
Designer Suzan Dlouhy makes new clothes from old clothes. Bring along your old denim (not a necessity we'll have lots on hand) to this workshop led by Suzan and make a new Japanese boro style utility apron to take home. Tick. If an apron ain't your thing she'll teach you how to make a tote. Tick. Tick.
Only 15 places available. Bookings are essential.
All Fix and Make program attendees get 15% off their stay at Hotel Hotel. Book via hotel-hotel.com.au using the booking code HHFIXANDMAKE. Fine print – subject to availability and not available on some Saturdays or parliamentary sitting dates.
Collaborators
Suzan Dlouhy
Suzan Dlouhy, designs ready-to-wear, custom-made costumes and has been commissioned for film, dance, opera, burlesque and music videos under the name SZN. SZN is an simplification of Suzan's first name and reflects how her production process seeks to find the most simplified way to make something. SZN designs for people interested in re-appropriation, process-driven design and lifestyle-based practices. Suzan lets material use dictate the direction of each item, whether it's finding a way to repurpose, upcycle or recycle a textile.
Tickets
WHAT TO BRING
Old denim (not essential Suzan will have lots on hand)
WHERE
Fix and Make shed
? Hotel Hotel
NewActon Nishi
25 Edinburgh Ave
Canberra ACT 2601